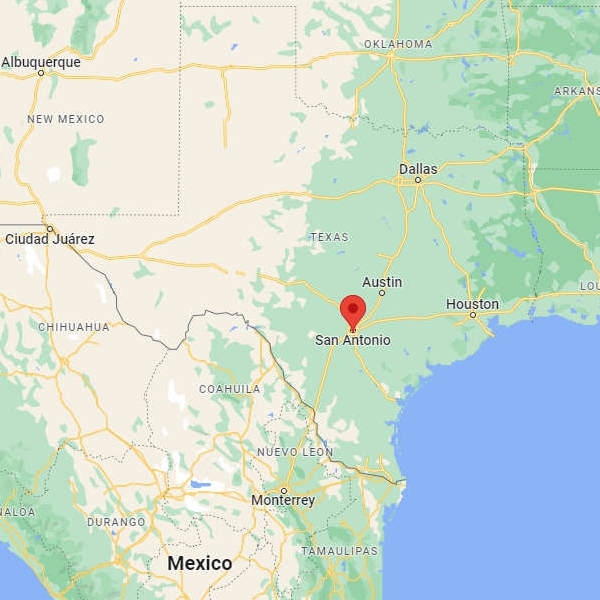 File image: San Antonio, Texas via Google Maps
Officials believed they over-heated
46 people, believed to be migrants, have been found dead in the back of a lorry in Texas in the United States - close to the Mexico border.
Officials believe they over-heated, and were left without water - police say their bodies were hot to touch.
Four children are among 16 others taken to hospital, who are said to be critically ill.
The state's governor, Greg Abbott, has criticised Joe Biden's immigration policy, calling it a deadly human trafficking incident.
Three people are in custody.
San Antonio Mayor, Ron Nirenberg, says victims were "likely trying to find a better life":
San Antonio's Fire Chief, Charles Hood was called to the scene to help:
Bill McManus, San Antonio's police chief, says they were alerted by a city worker: