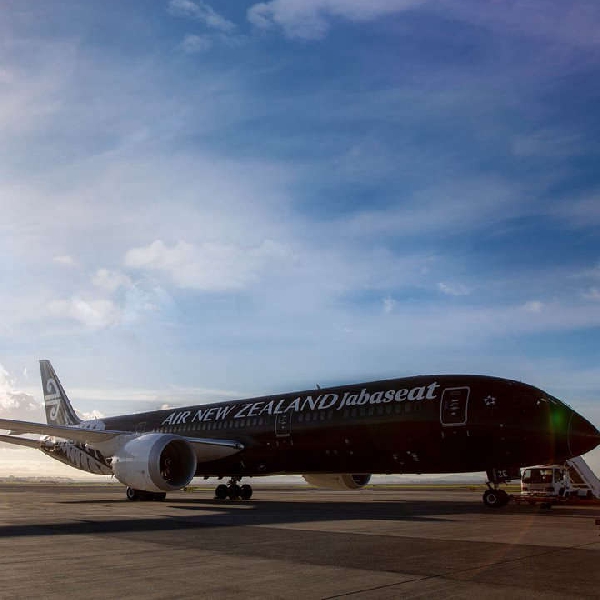 File image: Air New Zealand 'jabaseat' plane via @FlyAirNZ/Twitter
'jabaseat' initiative
Air New Zealand will offer people the chance to get vaccinated on a plane.
The airline is taking bookings for its 'jabaseat' initiative at Auckland airport.
Locals can receive a first dose of a Covid-19 vaccine on the aircraft, alongside complimentary snacks and a commemorative boarding pass.
This forms part of the New Zealand government's 'Super Saturday' drive, aiming to get as many people as possible to vaccination centres to receive inoculation.
Destination vaccination ✈️ We're transforming a 787 aircraft into a special vaccination clinic, 'Jabaseat', to encourage Aucklanders to get vaccinated this Super Saturday 💜 More info here: https://t.co/C9kLZ7LBWo #GetReadyForTakeOff pic.twitter.com/vGhkpMeaXi

— Air New Zealand✈️ (@FlyAirNZ) October 13, 2021