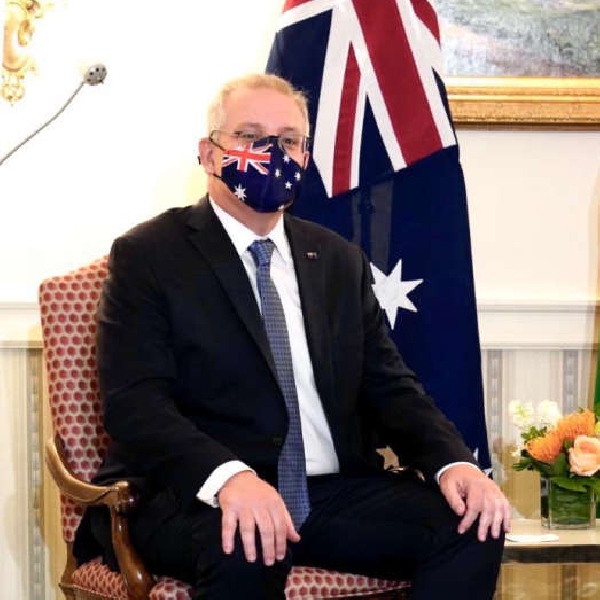 File image: Scott Morrison via Scott Morrison MP/Twitter
Fully vaccinated travellers
Australia will begin to reopen its international borders from November.
The country will allow travellers, who are fully vaccinated against Covid-19, into the country.
Only Australian citizens and permanent residents will be able to enter at first.
They will be required to quarantine for 7 days.
There's been mixed reaction among Australians in Ireland, to news.
The Australian PM has said the changes do not apply to those on temporary visas, and depends on individual state leaders to change the rules.
Prime Minister, Scott Morrison, says states with vaccination rates above 80% will be allowed the travel freedoms:
The Australian Ambassador to Ireland has defended the fact temporary visa holders are still banned from travelling.
Ambassador Gary Grey agrees it's not fair, but insists it's the safest approach:
Sarina Bellissimo, from Melbourne but living in Dublin, says the way Australia's Government is set up is likely to pose a significant barrier:
DCU Journalism Professor Colleen Murrell has booked her flights and is hoping to see her children:
Sarina Bellissimo, who is from Melbourne but living in Dublin says the way Australia's Government is set up is likely to pose a significant barrier: