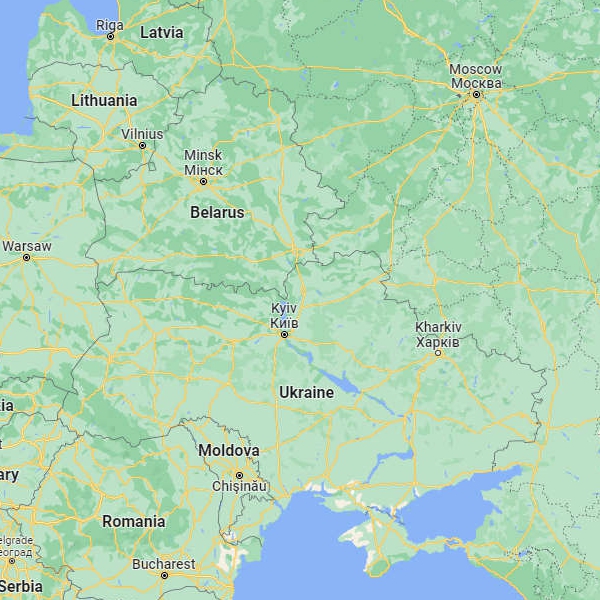 File image: Google Maps
Belarus immediately North of Ukraine
Belarus' President insists recently announced snap military drills, do not threaten anyone.
Belarus is immediately to the north of Ukrainian territory.
British officials have warned Moscow may try to use those operations, ordered by Minsk, to distract Kyiv's forces.
The Belarussian President, Alexander Lukashenko, has also told the Associated Press that he is the reason peace talks between Ukraine and Russia began.
#TheAPInterview: Belarus' authoritarian leader Alexander Lukashenko has defended Russia's invasion of Ukraine and says he's doing "everything" to stop the war. He also alleged that Ukraine was "provoking Russia." https://t.co/hiDjOOx1pL

— The Associated Press (@AP) May 5, 2022