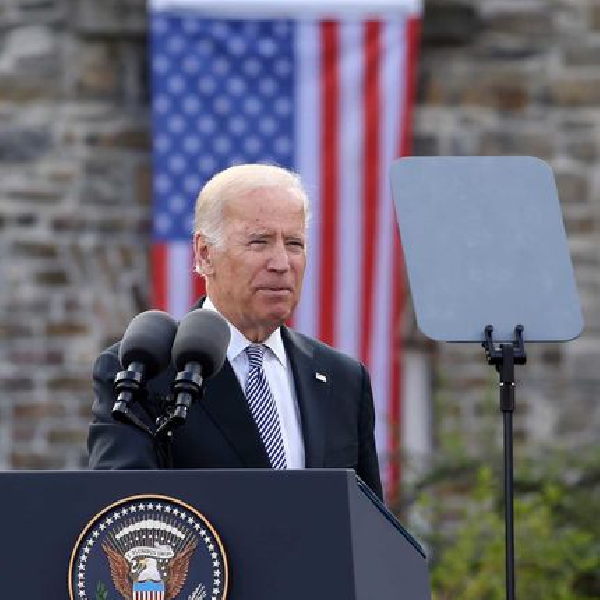 FIle image: Joe Biden/RollingNews
Biden & Johnson meet on the margins of the G7 summit today.
US president Joe Biden believes the UK-EU trade row must not endanger peace in Northern Ireland.

He'll express his concerns when he meets Boris Johnson today, ahead of tomorrow's G7 summit of world leaders in Cornwall.

The EU and the UK are rowing over the Northern Ireland protocol - which involves how goods trade between Britain and the North.
Boris Johnson's star turn on the world stage has already been undermined by his previous greatest accomplishment: Brexit

The US might be pushing back on how severe the rebuke of Northern Ireland is, but its timing clear. https://t.co/MIErNm135a

— Luke McGee (@lukemcgee) June 10, 2021
Mr Biden's national security adviser, Jake Sullivan, told the BBC the US president is concerned at the situation.
While the European Commission President says there are still "fundamental gaps" in the UK's implementation of the Northern Ireland protocol.
European Commission President Ursula von der Leyen says the bloc has "bent over backwards" to find a solution
:.
#Latest US president Joe Biden's extraordinary intervention on Northern Ireland is 'significant' - Taoiseach Micheál Martin  https://t.co/PzNooOpZqu

— Independent.ie (@Independent_ie) June 10, 2021
And the Taoiseach Micheál Martin says the intervention of the US President in the Northern Ireland protocol row is significant and sensible

A US official insists the President has not travelled to the UK to "lecture" Boris Johnson about Northern Ireland.

It's understood Joe Biden will urge the British Prime Minister to "stand behind" the Northern Ireland Protocol - which has caused disagreement with the EU about the movement of some goods. .
The Foreign Affairs Minister says no-one has presented a workable alternative to the Northern Ireland Brexit protocol.
Simon Coveney says there's a lack of alternatives from the British side:
.