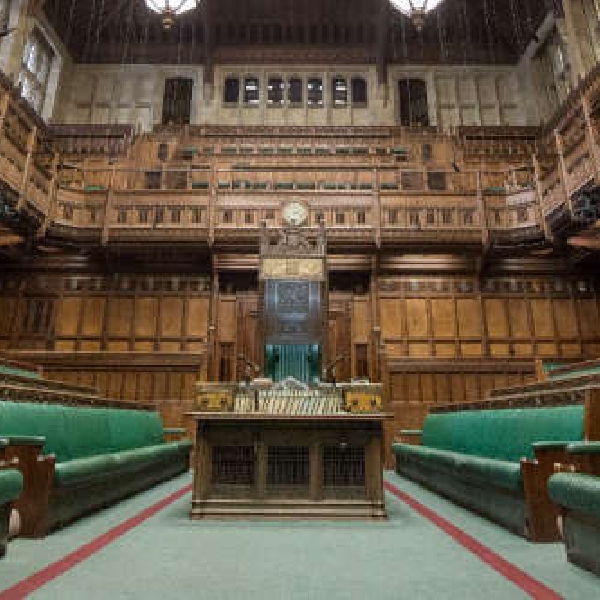 File image: @HouseofCommons/Twitter
Bill passed by a margin of 74
British MPs have voted to remove parts of the Northern Ireland Protocol.
The Bill put forward by the British Government passed by 295 votes to 221 - a margin of 74.
The move aims to end a political deadlock in the North, however opponents say the bill breaks international law.
The Foreign Affairs Minister says the British government is "talking to themselves".
It will now face further scrutiny in the British parliament next month, before it goes to the House of Lords.
Some of those who voted against the bill are former British Prime Minister Theresa May as well as Julian Smith, who is an ex Northern Ireland Secretary.
Foreign Affairs Minister Simon Coveney says it will take months to pass through all stages, and has urged the UK to return to "honest" negotiations:
The DUP says it won't re-enter power sharing in Stormont until changes are made to the post-Brexit trading deal.
Secretary of State for Northern Ireland, Brandon Lewis, says the new legislation is good for the North:
Dublin MEP Barry Andrews says there's still a long way to go:
MPs are now considering the second reading of the Northern Ireland Protocol Bill.

Track the Bill's progress: https://t.co/MSJvP1L6cT

Find out more about the aims of the Bill: https://t.co/MotTu0JQ7H

Watch the debate: https://t.co/wYFcCBRJnW pic.twitter.com/XGkyIODHTU

— UK House of Commons (@HouseofCommons) June 27, 2022