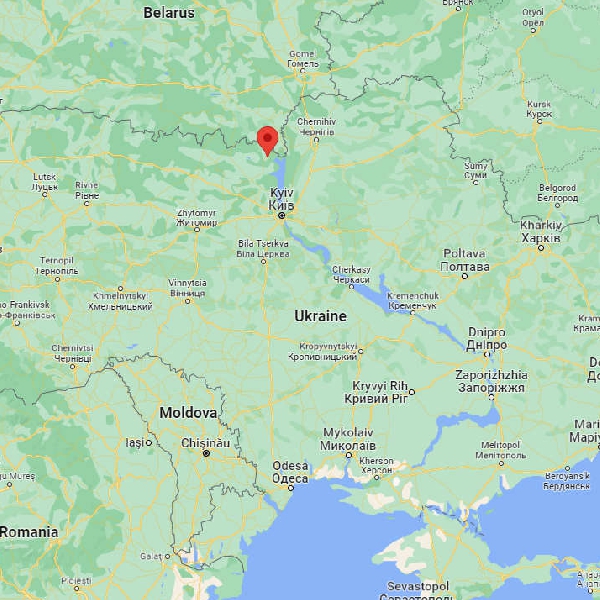 File image|: Chernobyl, Ukraine via Google Maps
Charity warning of "invisible war"
Chernobyl Children International says areas in Ukraine with nuclear power plants should be declared as No War Zones.
36 years on from the nuclear disaster, the charity is warning of a second "invisible war" as scientists warn that radiation have risen around Chernobyl following military activity at the beginning of the Russian invasion.
Troops have since left the area, however, shelling resulted in forest fires in the contaminated region.
Voluntary CEO of Chernobyl Children International, Adi Roche, says no more soldiers should be allowed inside the Chernobyl Exclusion Zone: