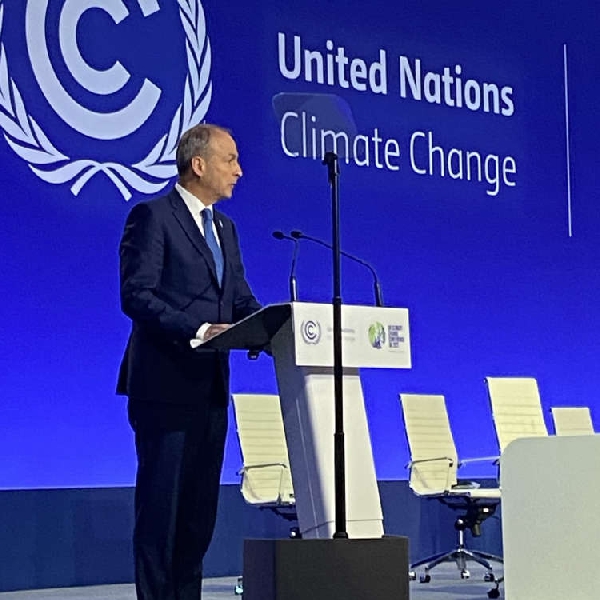 Agreement to phase out fossil fuel subsidies remains in latest draft
Calls for countries to speed up the phasing out of 'inefficient fossil fuel subsidies' has been kept in the latest draft of the Cop26 climate agreement.
That wording was a sticking point for some nations trying to reach a deal yesterday.
They missed the deadline, with talks expected to continue into the afternoon.
Chair of the Elders, and Former President of Ireland Mary Robinson, says the world must focus on working to limit global temperature rises to 1.5 degrees: