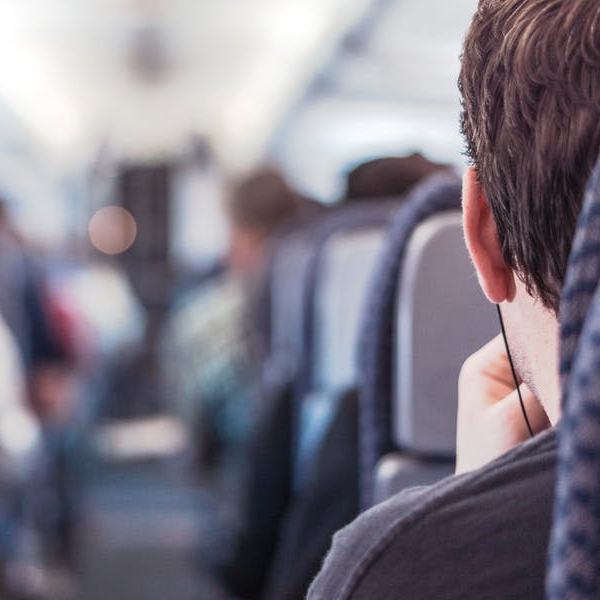 Stock image: Shutterstock
Flight forced to divert to Minsk to effect arrest of opposition activist.
The Foreign Affairs Minister has described the forced grounding of a Ryanair flight in Belarus as 'state sponsored aviation piracy'.

The flight - which was going from Greece to Lithuania - was forced to divert to Minsk so an opposition activist could be arrested.

It's believed his girlfriend was also removed from the flight along with Belarusian KGB agents.

Foreign Affairs Minister, Simon Coveney, says the activist was effectively kidnapped.
The regime forced the landing @Ryanair plane in Minsk to arrest journalist and activist Raman Pratasevich. He faces the death penalty in Belarus. We demand immediate release of Raman, @ICAO investigation, and sanctions against Belarus. pic.twitter.com/ondPBd0kU9

— Sviatlana Tsikhanouskaya (@Tsihanouskaya) May 23, 2021
Belarusian opposition leader Sviatlana Tsikhanouskaya is shocked.
Michael O'Leary says diversion of Ryanair plane was 'state-sponsored hijacking' https://t.co/cKSlYvUMwL

— TheJournal.ie (@thejournal_ie) May 24, 2021

The CEO of Ryanair says one of its planes was subject to a 'state sponsored hijack' when it was forced to land in Belarus.

Michael O'Leary says it was scary for all on board.
.
The outrageous and illegal behaviour of the regime in Belarus will have consequences.

Those responsible for the #Ryanair hijacking must be sanctioned.

Journalist Roman Protasevich must be released immediately.

EUCO will discuss tomorrow action to take.

— Ursula von der Leyen (@vonderleyen) May 23, 2021
This man was on the flight - he describes what happened:
Tom Tugendhat is a British MP - he believes flights should be diverted from over Belarus:
Journalist, Stephanie Rohan, reporting on Monday lunchtime, says Belarus is now accused of aviation hijacking and piracy
.
#UPDATE A defiant Belarus on Monday defended its forced diversion of a European plane carrying an opposition activist, after the unprecedented move provoked a global outcry and calls for a tough responsehttps://t.co/cE6VqjyJja

— AFP News Agency (@AFP) May 24, 2021

Poland's prime minister says he's going to propose all flights from Belarus are banned from entering the EU.

While Lithuania's announced all its flights will avoid Belarussian airspace.

NBC correspondent, Matthew Bodner, is in Moscow.

The European Commission has summoned the Belarusian ambassador

There are concerns for the safety of the journalist who was taken off the flight.

Ryanair boss Michael O'Leary says the airline could avoid flying over Belarus, if ordered.
.