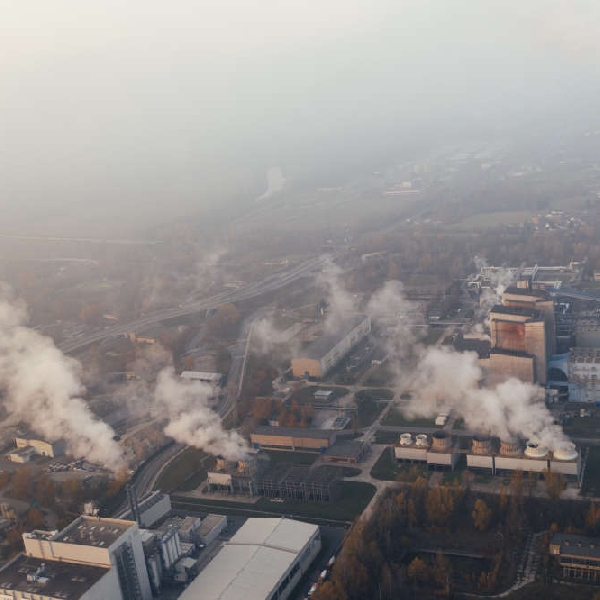 Stock image: via Marcin Jozwiak/Pexels
Countries attempt to limit global warming to 1.5 degrees
The details of what could be the first deal at the COP26 climate summit have been published.
Nations will now scrutinise the exact wording before signing off on the pledges, as they attempt to agree ways to attempt to limit global warming to 1.5 degrees Celsius.
Some nations are under more pressure than others, with claims Saudi Arabia's trying to derail progress.
The country's energy minister Abdulaziz bin Salman Al Saud has been asked by reporters if that's correct:
The world's two largest car manufacturers, Volkswagen and Toyota, are among those that have refused to sign the agreement.
Ford, Mercedes and Jaguar Land Rover joined the 'route zero' pledge which commits firms and governments to reach zero emission for new cars and vans by 2040.
Other manufacturers - including Ford, Mercedes and Volvo - have agreed.
Negotiators had initially hoped to meet the target by 2035 or earlier.
US transport secretary Pete Buttigieg says the American government will do everything it can to make travel greener:
Ahead of Transport Day at #COP26 when 🇺🇸 @SecretaryPete Buttigieg will join counterparts from the 🇬🇧 and around the world in Glasgow, he explains what we can actively do to make transportation a solution to the #ClimateCrisis, not just a contributor ⬇️ pic.twitter.com/SeR0bs8aW6

— U.S. Embassy London (@USAinUK) November 9, 2021
At the summit yesterday, former US President, Barack Obama, said the word was "nowhere near" where it needs to be, to fight climate change.
The 60 year-old said it is the responsibility of rich nations to step up, and save the planet.
I spoke at COP26 in Glasgow about what's happened in the six years since the Paris Agreement, and how much further we still need to go to control climate change. pic.twitter.com/an9xxwrOQC

— Barack Obama (@BarackObama) November 9, 2021