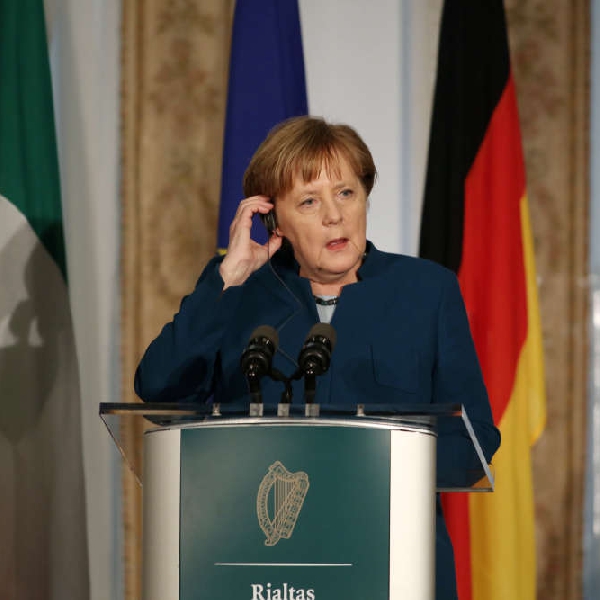 File image: Rolling News
Merkel was Chancellor of Germany for 16 years
Preliminary results of Germany's elections show outgoing leader Angela Merkel's party has been defeated.
Her CDU/CSU bloc won 24% of the vote.
The SPD social democrats claimed nearly 26%, according to broadcaster ARD.
After exit polls emerged, CDU leader Armin Laschet admitted it didn't look pretty:
Both will now try to form a coalition government.
Berlin based journalist Rob Hyde says many options are possible:
The new leader will have many issues to face at home including climate proofing Germany.
European Politics professor at Maynooth University is John O'Brennan - he says they will also face issues across the EU:
The leader of Germany's centre-left Social Democrats, Olaf Sholz, believes his party has been given a mandate to form a governing coalition.
It's being suggested the socialists' Sholz will emerge as winner, eventually - replacing Angela Merkel after 16 years.
The Social Democrats' chancellor candidate @OlafScholz says it's time for the CDU/CSU to move into the opposition, and allow his party to form a coalition with the Greens and the business-friendly FDP. pic.twitter.com/nQTiTOKBfx

— DW Politics (@dw_politics) September 27, 2021
He gave this speech to supporters:
Viola Mattathil-Reuther - a party candidate - believes Sholz is a safe pair of hands: