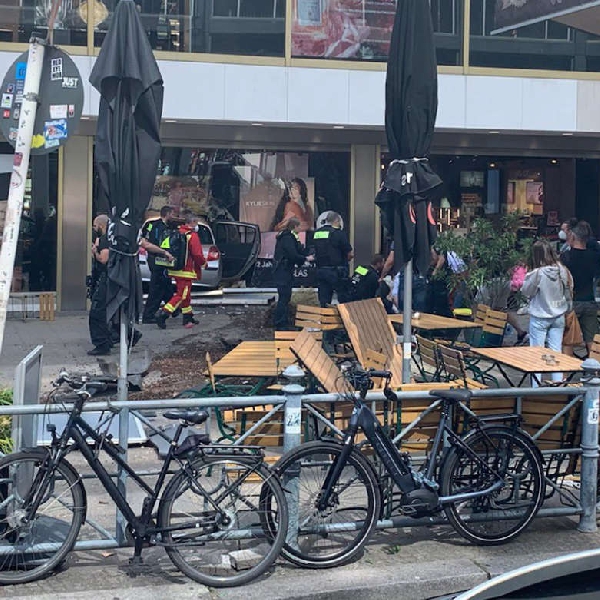 File image: Berlin vehicle 08.06.22 via @JohnBarrowman/Twitter
14 school children were injured
Fourteen school children are among those injured after a car hit a crowd of people in Berlin yesterday.
Their teacher was killed when the vehicle collided with them on a street corner, before smashing through a shop window.
German police say the man who was driving the vehicle, was suffering from a mental illness.
Police say the driver, a 29-year-old man with dual American & German citizenship, was arrested at the scene.
Thilo Cablitz is a spokesperson for the police:
The incident happened close to the scene of a vehicle attack at a Christmas market in 2016.
Actor John Barrowman and his partner were visiting the city and were close by:
At least one person is dead and dozens injured after a man drove a vehicle into a crowd in Berlin.

Police arrested the suspect.

pic.twitter.com/yOmhxPnIZS

— Avi Yemini (@OzraeliAvi) June 8, 2022