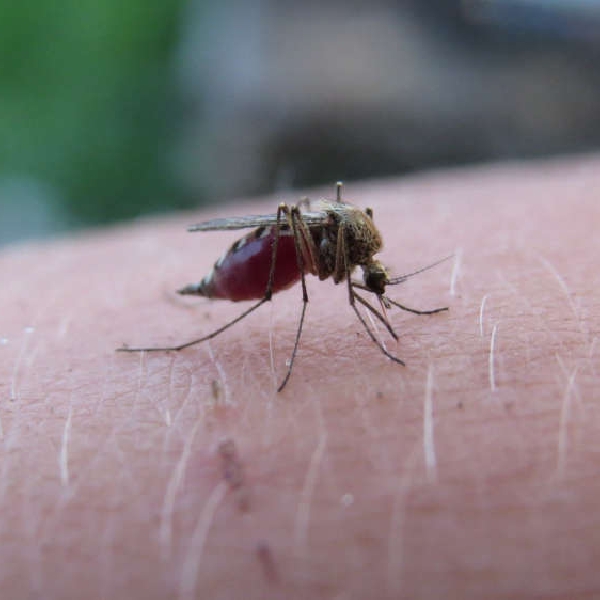 Stock image: Pixabay
Malaria kills a child every 2 minutes
Yesterday, the World Health Organisation recommended the broad use of a malaria vaccine for children, for the first time.
GSK's historic vaccine could be rolled out to billions of people.
Malaria kills a child every 2 minutes - the vast majority in sub-Saharan Africa.
Over 200 million cases are recorded every year, with approximately 260,000 child deaths
In 2019, there 409,000 deaths caused by the mosquito-transmitted illness.
One of the worst affected countries is Kenya.
Sky's Health correspondent Ashish Joshi is in Kisumu, where children are already receiving the inoculation:
Clinical trials, carried out on young children, reveal it prevents 3 out of 10 cases of severe disease.
Pedro Alonso, the WHO's Malaria Lead, says this is a landmark medical moment:
Salome Situma is a supervising nurse at Kisumu County Hospital in Kenya, where trials have been taking place:
Masuy Velma's one-year-old daughter Angel is in hospital in Kenya with the disease, but as she's had 3 doses of the vaccine in a trial, she should survive:
Chief Global Health Officer at GlaxoSmithKline Thomas Breur says GSK has invested $700m in the development of the malaria vaccine, and will make it available "at the production cost plus 5%"

Read more here: https://t.co/T9ZgfB4qZA pic.twitter.com/bSOilyeXYp

— Sky News (@SkyNews) October 6, 2021