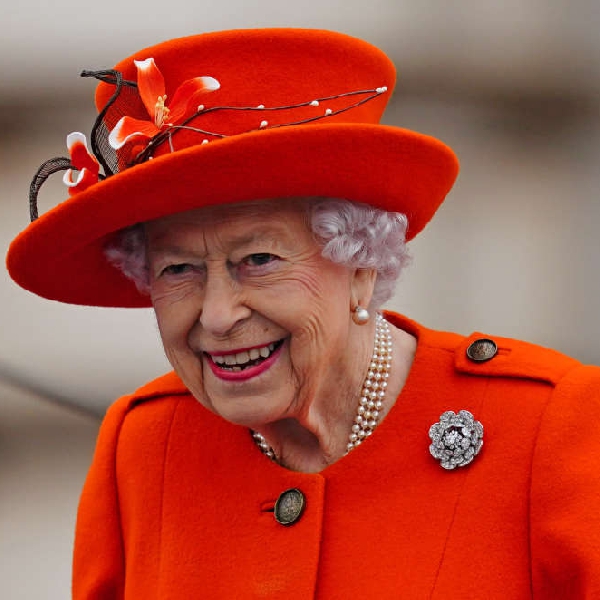 File image: @RoyalFamilyUK/Twitter
Britain's longest-serving monarch, at 70 years, died at Balmoral Castle yesterday afternoon
The Tánaiste says Britain's Queen Elizabeth II led an "extraordinary life" of duty and dedication.
The 96 year-old died yesterday afternoon at Balmoral Estate in Scotland.
Born on 21st April 1926, to parents - the then Duke Duchess of York - Queen Elizabeth became Britain's longest serving monarch, during her 70 year reign.
Following her uncle, King Edward VIII's abdication 11 months into his reign, her father the then Duke of York, became King George VI.
With no male siblings, Princess Elizabeth became heir presumptive.
Queen Elizabeth ascended to the British throne on the 6th February 1952, following her father's death.
A period of mourning has officially begun across the UK.
Details of the funeral are expected to be announced later today - it's understood to be on Monday the 19th September - which will be a UK national holiday.
In a statement yesterday, President Michael D. Higgins noted Queen Elizabeth served the British people with exceptional dignity.
Statement by President Michael D. Higgins on the death of Queen Elizabeth II: https://t.co/ih16da84QA pic.twitter.com/rH5zfmSQ0t

— President of Ireland (@PresidentIRL) September 8, 2022
Taoiseach Michael Martin says she was a focus of respect and admiration around the world.
Former Taoiseach Bertie Ahern says she was a true leader for her own country:
Tánaiste Leo Varadkar says Queen Elizabeth served her country right until the end of her life:
Former Tánaiste, Eamon Gilmore, says she changed many people's perceptions of her during her visit in 2011:
The Lord Mayor of Dublin has opened an online Book of Condolence for people who want to extend their sympathies.
The book is open online from today until Monday the 19th of September.
All messages of sympathy will be printed and forwarded in a Book of Condolence to the British Royal Family.
The British Queen carried out her last public duty on Tuesday, as she welcomed new British Prime Minister, Liz Truss to Balmoral, inviting her to form a government.
🤝 The Queen received Liz Truss at Balmoral Castle today.

Her Majesty asked her to form a new Administration. Ms. Truss accepted Her Majesty's offer and was appointed Prime Minister and First Lord of the Treasury. pic.twitter.com/klRwVvEOyc

— The Royal Family (@RoyalFamily) September 6, 2022
King Charles III is set to visit different areas of the UK in the coming days, including the North.
The 73 year-old will attend a service at St Anne's Cathedral in Belfast.