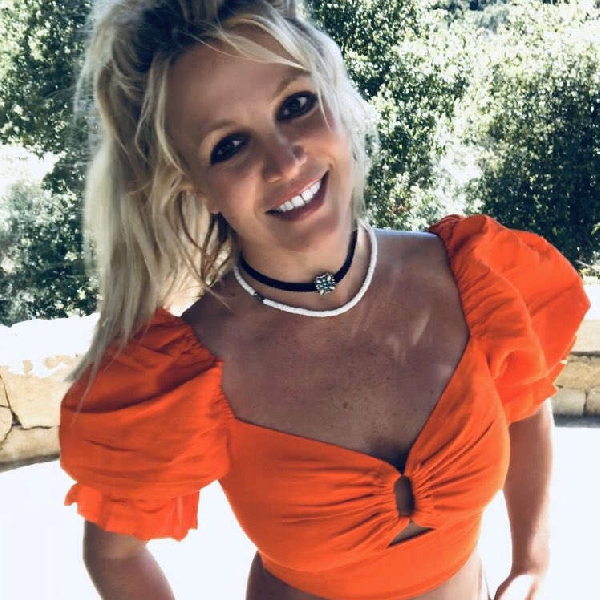 File image: Britney Spears/Twitter
Conservatorship began in 2008
There were celebrations outside an L.A. court yesterday, after a judge ruled Britney Spears' father should no longer have control of her finances.
Jamie Spears has been her conservator since 2008 - he has now been suspended from the arrangement.
Judge Brenda Penny ordered the 69-year-old to turn over the relevant documents to a certified public accountant, who has been appointed as temporary conservator of the singer's $60 million estate.
The hearing in LA heard the situation now reflected a "toxic environment".
The entire legal agreement could be scrapped by the end of the year.
The 39 year-old's lawyer called it a "monumental day" for the pop superstar.
Speaking outside the court, lawyer Mathew Rosengart said it will bring to light the wider issue of conservatorships:
Sky's US correspondent, Greg Milam, was outside court with the singer's fans when the judgement was made:
Singer & actor Bette Midler has been showing her support on Twitter:
#BritneySpears is free. Congratulations to everyone who helped bring this about, especially Britney, who, after 13 years in the wilderness, never gave up until she was finally heard.

— bettemidler (@BetteMidler) September 30, 2021
As has Cher:
Thank God✨🌟✨
I've Talked & 🙏🏻🙏🏻'd About This 4 YEARS👏🏼.
IM MORE THAN THRILLED 4 HER🎂‼️
BLESS OUR SUPER 🌟#FREEBRITNEY

— Cher (@cher) September 29, 2021