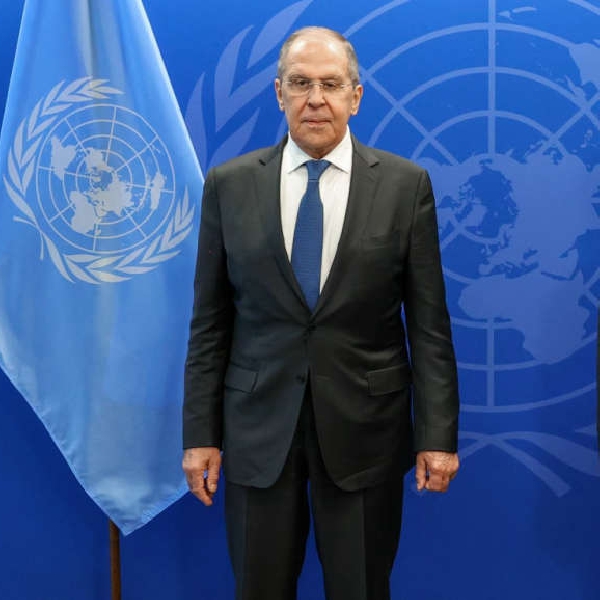 File image: Sergei Lavrov via @MFA_Russia/Twitter
Russian Foreign Minister says West should not underestimate threat of nuclear conflict
Moscow says it is now effectively at war with NATO, and warned it against provoking "World War III".
Russian Foreign Minister Sergei Lavrov believes Western weapons are inflaming the conflict in Ukraine - and by providing them, the military alliance is "pouring oil on the fire".
Lavrov also said the west should not underestimate the threat of a nuclear conflict.
Ukrainian officials say the comments show the Kremlin senses defeat.
British Armed Force's Minister, James Heappey, says he should look closer to home:
Dáil protest
This afternoon, Ukrainians will gather outside the Dáil, to protest against Russia's plan to stage a referendum in the southern city of Kherson.
It's believed Moscow is arranging the poll for tomorrow to justify its occupation and create a land bridge to Crimea.
Organisers of today's protest are urging people to attend and stand with them in solidarity against the "fake" ballot.
Ukrainian Nick Kozlov says it's vital people know what's happening: