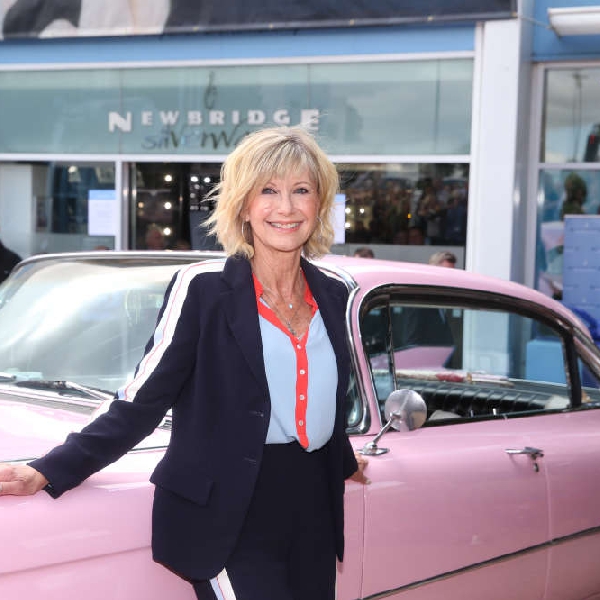 File image: Olivia Newton-John July 2019 via Newbridge Silverware
Died at the age of 73
Tributes have been pouring in overnight for singer and movie actress Olivia Newton-John who has died aged 73.
She passed away at her home in Southern California after suffering from cancer.
The actress announced in September 2018 that she was receiving treatment for cancer at the base of her spine.
It was Newton-John third diagnosis of the disease, in 1992 she was diagnosed with breast cancer & re-diagnosed in 2017.
Her 'Grease' co-star John Travolta has lead tributes from around the world.
The award-winning singer visited Newbridge Silverware and the Museum of Style Icons in 2019, where she officially opened the Olivia Newton-John exhibition.
On hearing the news of Olivia's death, William Doyle Chief Executive of Newbridge Silverware said, "Olivia Newton-John's visit to Newbridge Silverware and her exhibition at The Museum of Style Icons was of huge historical, cultural, and artistic importance. The importance of her visit and exhibition, kindly facilitated and arranged by Julien's Auctions cannot be underestimated. She was also a wonderful advocate for vulnerable people and battled gracefully through her illness for a very long time, always with great humour and grace. We pass on our deepest sympathies to her family, friends and legions of fans and are forever grateful that she took the time to visit Newbridge Silverware and the Museum of Style Icons."
Last night's performance of Grease on the West End in London was dedicated to her memory.
Olivia Moore, who plays Sandy, says she feels a responsibility to carry on the legacy:
Ireland's first Eurovision Song Contest winner Dana, was a close friend in the 1970s.
She says Hollywood fame never changed her: