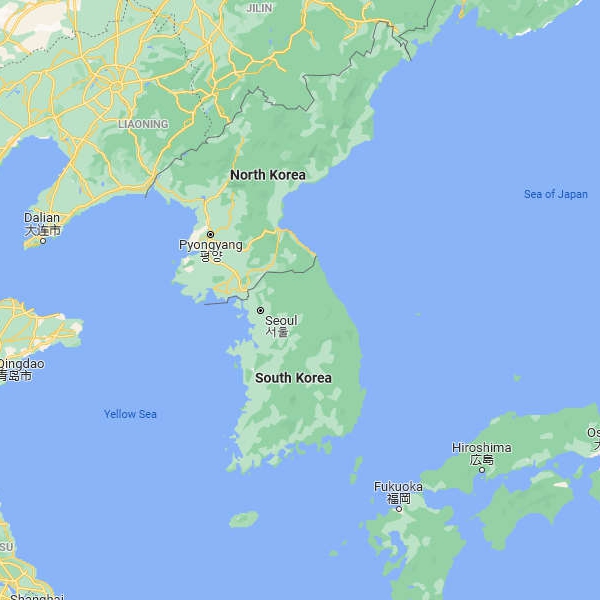 File image: Google Maps
One day after acknowledging virus
North Korea has officially confirmed its first deaths due to Covid-19.
The news comes just one day after acknowledging cases of the virus for the first time, and the country entering its first national lockdown.
State media reports six people have died, while 350,000 have been treated for a fever.
The country has previously refused offers of tests or vaccines.
Sky's Asia correspondent Tom Cheshire, who's in neighbouring China, says the news is concerning: