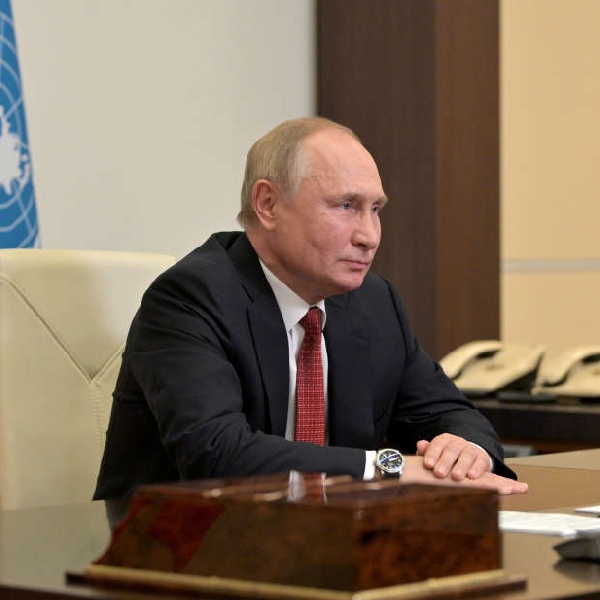 Image: Vladimir Putin via @KremlinRussia_E/Twitter
Calls them "nonsense"
Vladimir Putin has dismissed suggestions Russia is using energy as a weapon - calling them "nonsense."
The Russian president says the country is increasing its supplies to Europe.
The 69 year-old has said he is prepared to increase gas supplies even more if needed.
Speaking at an energy conference in Moscow, he said Russia will aim to become carbon neutral by 2060 at the latest.