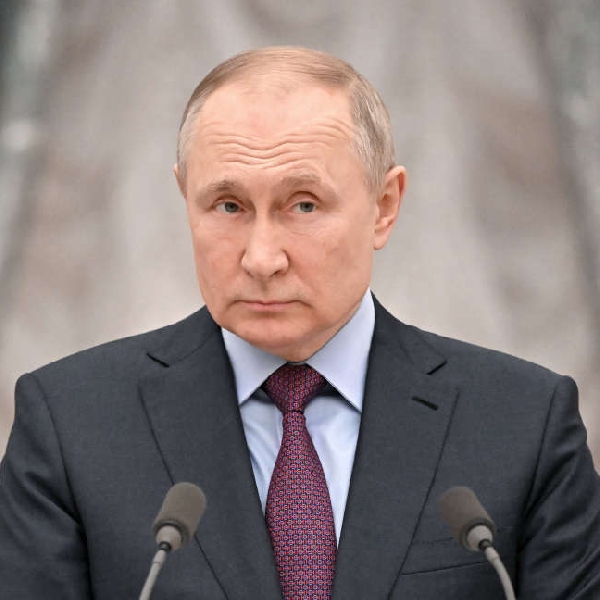 File image: @KremlinRussia_E/Twitter
Russia claims it will hold fire for 36 hours
Vladimir Putin's ordered a 36-hour ceasefire in Ukraine this weekend to coincide with the Russian Orthodox Christmas holiday.

It follows a proposal by the head of the Church, Patriarch Kirill, earlier today.

The Kremlin's announced the truce will come into force at noon local time tomorrow until midnight on Saturday.
Patriarch Kirill suggested a truce, the Russian Orthodox Church, which uses the ancient Julian calendar, celebrates Christmas on January 7.
Kyiv has rejected a call from the head of the Russian Orthodox Church for a Christmas ceasefire as a "cynical trap".
ROC is not an authority for global Orthodoxy & acts as a "war propagandist". ROC called for the genocide of Ukrainians, incited mass murder & insists on even greater militarization of RF. Thus, ROC's statement about "Christmas truce" is a cynical trap & an element of propaganda.

— Михайло Подоляк (@Podolyak_M) January 5, 2023