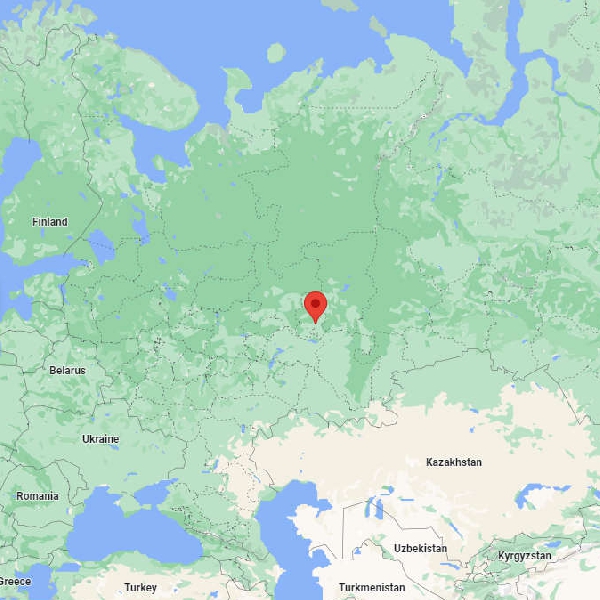 File image: Google Maps
City of Izhevsk
At least 13 people - including five children - have been killed during a shooting at a school in the Russian city of Izhevsk.
Officials say the victims also included two teachers and two security guards.
14 out of the 21 people injured were children.
The body of the gunman was discovered by police at the scene.
He is believed to be a former pupil at the school.
Wearing a black balaclava, dressed all in black - with a red swastika in a circle drawn on his shirt, the gunman had been armed with two pistols and a large supply of ammunition.
The motive for the shootings is unclear.