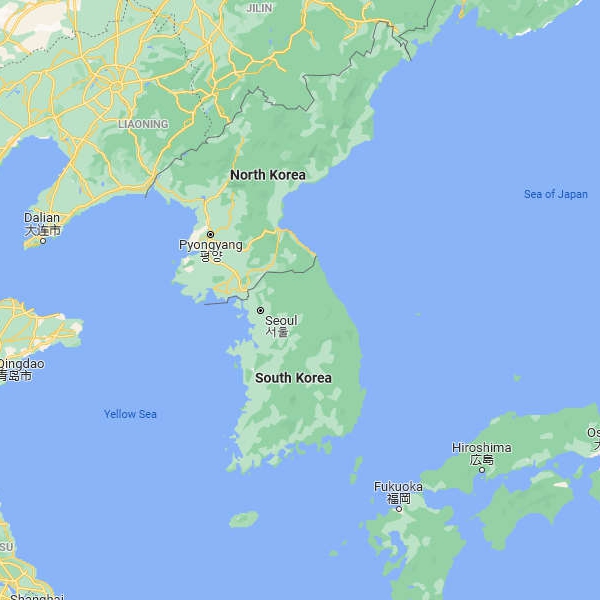 File image: Google Maps
Days after weapons test
The military of South Korea says the North has fired two ballistic missiles off the country's east coast..
The report comes just days after North Korea tested a long-range cruise missile.
Japan's coast guard says the rockets landed in the water off the Korean Peninsula.
There were no reports of any damage.
South Korea says it is now boosting surveillance, and will hold security council meetings on the issue.
The US military says the latest action does not pose any immediate threat to America or its allies.
Sky's Asia correspondent, Tom Cheshire, says North Korea seems to be demonstrating its military capability: