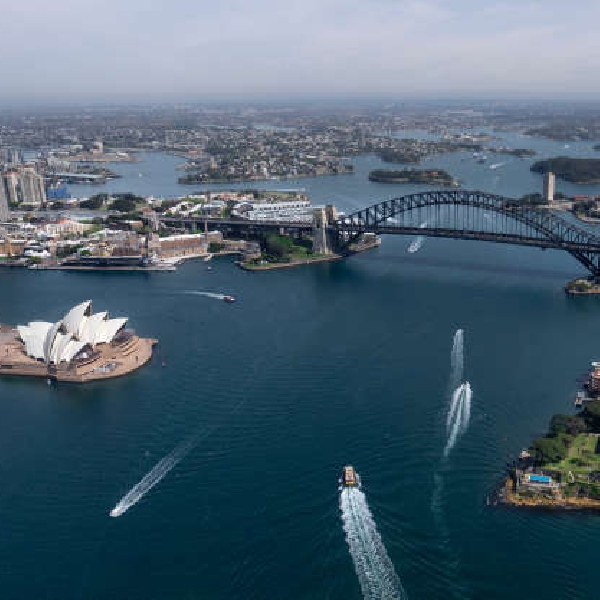 Stock image: Sydney from the sky via Mussadir Ali/Pexels
Lockdown in the city has lasted almost 4 months, due to Delta variant outbreak
Sydney's cafes, gyms & restaurants are welcoming back fully vaccinated customers from today.
The city has been in a Covid-19 lockdown for nearly four months.
An outbreak of the highly infectious Delta variant was the reason the restrictions were introduced.
Infection has since spread to other Australian cities, including Melbourne and Canberra.
This woman in Sydney is just happy to be back in the pub again:
70% of the New South Wales state population aged over 16, have received 2 Covid-19 vaccinations.