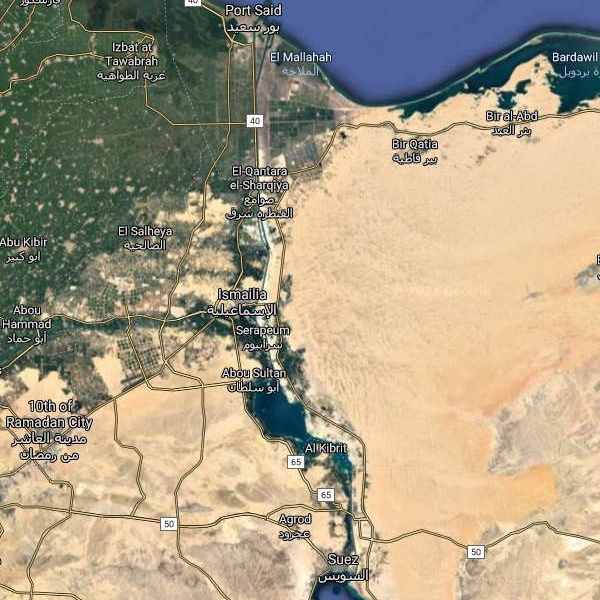 File image: Google Earth
Held for over 3 months following Suez Canal blockage
'The Ever Given' is on the move again, after being held in the Suez Canal for over 3 months.
In March, the container ship ran into the bank of the key trading route in Egypt, blocking it for six days.
The ship was not granted release until its owners had signed a deal with canal authorities.
Full compensation details were not revealed, but Egypt had previously demanded $550 million.
The megaship Ever Given that blocked the Suez Canal is finally leaving the waterway after compensation deal struck with Egypt https://t.co/IOd1FnfMKz

— BBC Breaking News (@BBCBreaking) July 7, 2021