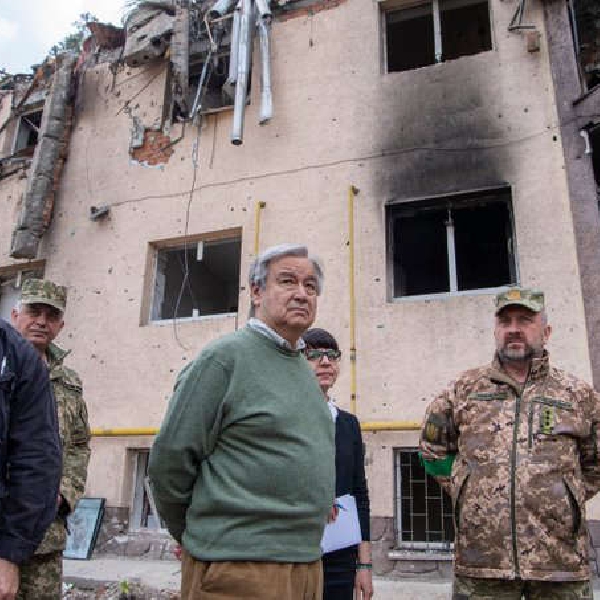 File image: Twitter via @antonioguterres
He has also visited towns outside Kyiv.
The head of the UN is meeting with the Ukrainian President today, to discuss efforts to evacuate residents from the besieged port of Mariupol.

Satellite photos suggest intense Russian fire on the city in recent days.

Secretary General Antonio Guterres visited towns outside Kyiv, where evidence of mass killings of civilians was found following Russia's retreat.
He said civilians pay the highest price in war, as he gave a personal reflection during a visit to Ukrainian towns flattened following Russia's invasion.

Antonio Guterres is meeting President Zelenskyy to agree on humanitarian corridors.

Mr Gutteres says the scenes in Ukraine are shocking:
Duncan Bullivant was a special advisor to the head of the Bosnia peace-keeping mission in 1999.

He says the UN's involvement could lead to a breakthrough.