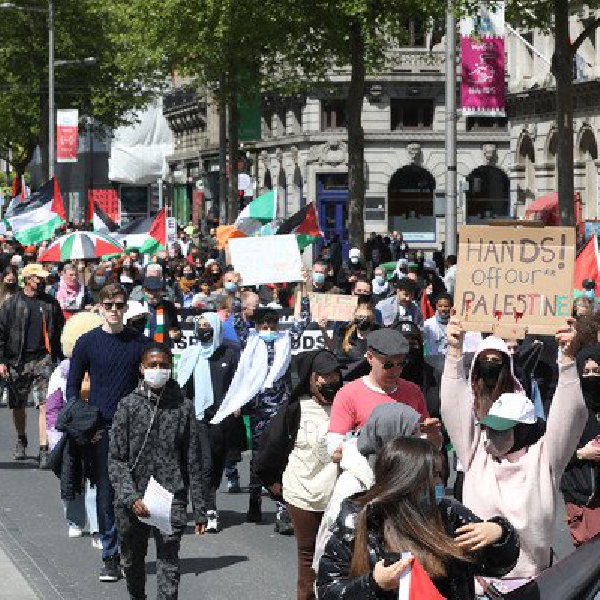 File image March for Palestine, Dublin, 22/05/21 - RollingNews
Re-iterates the importance of a two-state solution.
The UN Security Council has urged both sides to stick to the cease fire between Israel and Palestinian militants.

It's also called for an urgent restoration of calm, and re-iterated the importance of a two-state solution long term.

Meanwhile thousands have rallied in the Israeli capital of Tel Aviv, calling for equal rights for Jewish and Arab people.

Betty Purcell from the Ireland Palestine Solidaritiy campaign doesn't believe yesterday's protests will be the last.
A large rally took place in Dublin yesterday along with others across the country to express solidarity with Palestine.
Betty Purcell says the Irish Government needs to act to help curb the violence there.