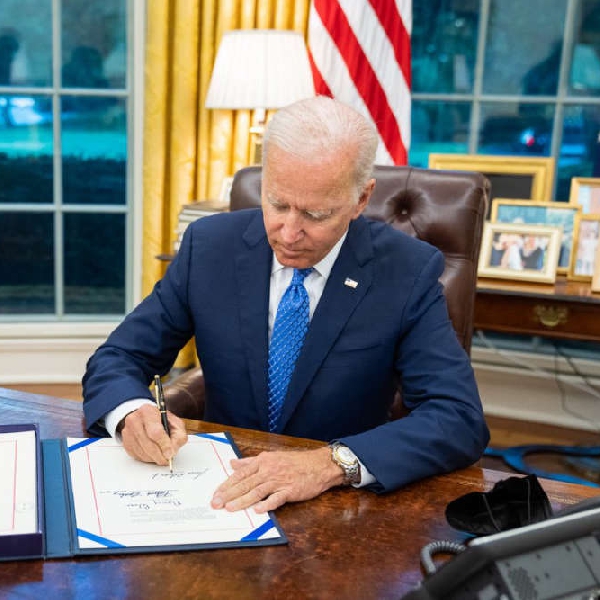 Image: Joe Biden signing the bill via POTUS/Twitter 30th Sept 2021
Spending legisaltion
US President Joe Biden has narrowly avoided a government shutdown.
The 78 year-old signed new legislation on spending, just hours before the deadline.
Republicans blocked a bill that would fund the American government through to early December.
But the bill was eventually passed by the House and the Senate.
Tonight I signed the continuing resolution to fund our government through December. It funds critical needs like our COVID-19 response, resettling our Afghan allies, and disaster assistance — and gives us more time to pass longer-term funding and deliver for the American people. pic.twitter.com/sUCtKugVto

— President Biden (@POTUS) September 30, 2021
The US government is now grappling with another bipartisan bill that would provide $1 trillion dollars for infrastructure projects such as roads, railways, and airports.
"An extraordinary day and night of wrenching tension, failed 11th hour deal making and festering mistrust between liberal and moderate Democrats left President Joe Biden's vast domestic agenda in a dangerous limbo." Analysis by @StCollinson https://t.co/7jeee4ToFR

— CNN (@CNN) October 1, 2021