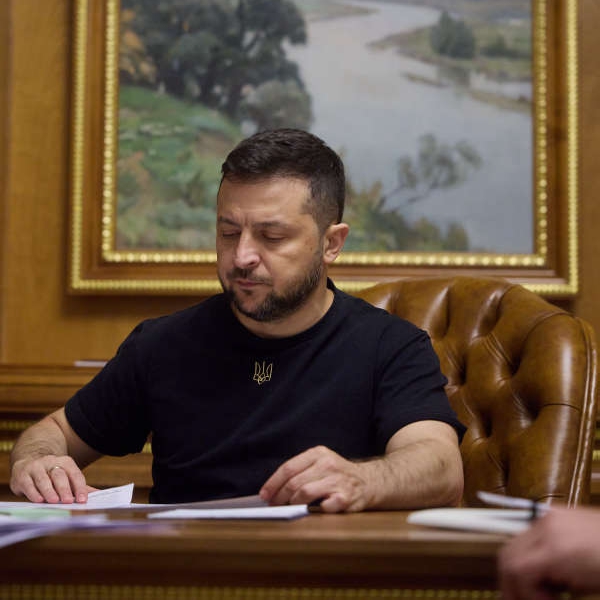 File image: Volodymyr Zelenskyy via @ZelenskyyUa/Twitter
Believed to be Russian attacks on country's infrastructure
Russian attacks on civilian infrastructure in Ukraine have triggered widespread blackouts across the country.
The deliberate targeting of water and energy plants comes as Ukrainian forces retake swathes of previously occupied land in the Kharkiv region.
It's believed Ukraine has recaptured territory at least twice the size of Greater London.
The UK Ministry of Defence says it's likely Russia has ordered its troops to withdraw from the entire region west of the Oskil river.
A total blackout in the Kharkiv & Donetsk regions, a partial one in the Zaporizhzhia, Dnipropetrovsk & Sumy regions. RF terrorists remain terrorists & attack critical infrastructure. No military facilities, the goal is to deprive people of light & heat. #RussiaIsATerroristState

— Володимир Зеленський (@ZelenskyyUa) September 11, 2022