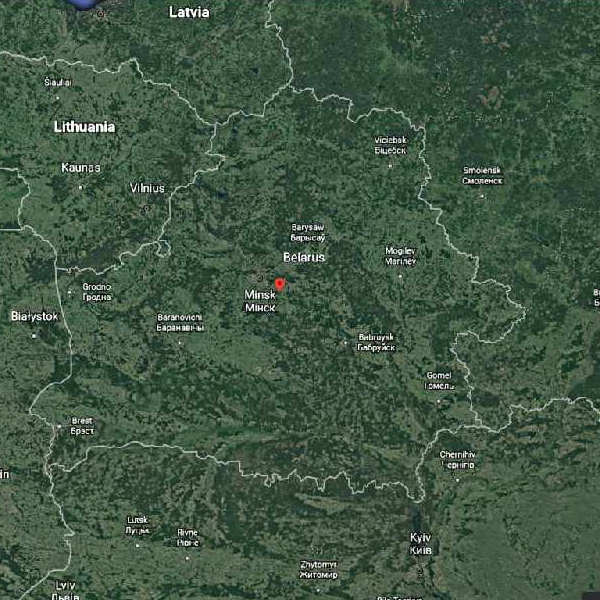 File image: Google Earth
Opposition journalist arrested after diversion
The President of Belarus claims a bomb threat from Switzerland was behind the decision to divert a Ryanair flight to Minsk on Sunday.
The Belrusian government has been heavily criticised after arresting a journalist critical of the regime, immediately after the plane landing.
Alexander Lukashenko claims his actions were lawful, and says Belarus will respond strongly to sanctions that are imposed on the country.
A 23 year-old woman, arrested with Belarusian journalist Roman Protasevich when the plane was diverted to Minsk, has appeared in video at a detention centre.
Sofia Sapega, believed to be the girlfriend of Mr. Protasevich, admitted to managing a social media channel revealing personal information regarding law enforcement officers in Belarus, which is a crime in the country.
Roman Protasevich was seen in a video in similar circumstances the day before, with his supporters claiming he was forced to partake.
VIDEO: From their new home in Poland, the parents of Belarusian journalist Roman Protasevich have been in anguish ever since his Ryanair flight was diverted and forced to land when flying over the country, leading to his arrest pic.twitter.com/QFY6iJDECk

— AFP News Agency (@AFP) May 26, 2021