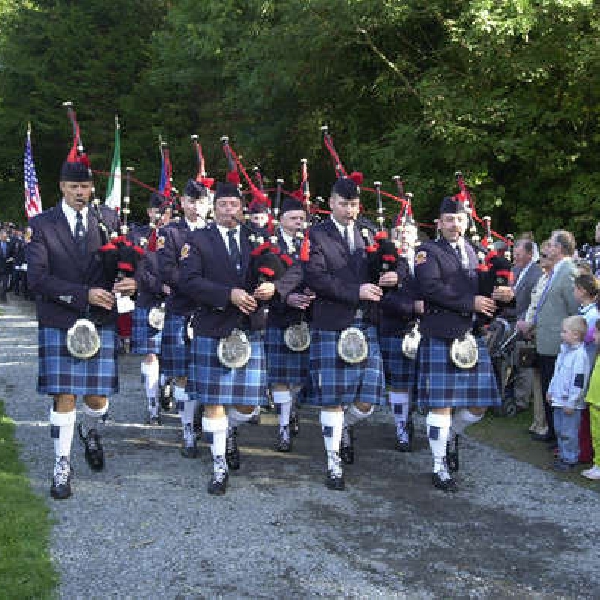 File image: Donadea 9/11 memorial ceremony 2003/RollingNews
It begins at 3pm.
A 9/11 memorial ceremony takes place at Donadea Forest Park.
Today marks the 20th anniversary of the terrorist attacks on the World Trade Center and Pentagon
2,606 people died in the World Trade Center and in the surrounding area, and 125 at the Pentagon
One of the firefighters died as he attempted to rescue others in the WTC's North Tower, was Sean Tallon, whose family emigrated to the US from Donadea.
The park is home to memorial stones engraved with the names of the 402 public officials who died that day, unveiled in 2003.
Today's ceremony begins at 3pm, and will include a colour party lead by Dublin Fire Brigade Band, a minute's silence, a religious service and wreath-laying
Peter Cunningham is an author, and member of the Donadea 9/11 memorial committee.
He joined Ciara Plunkett on Friday's edition of Kildare Focus: