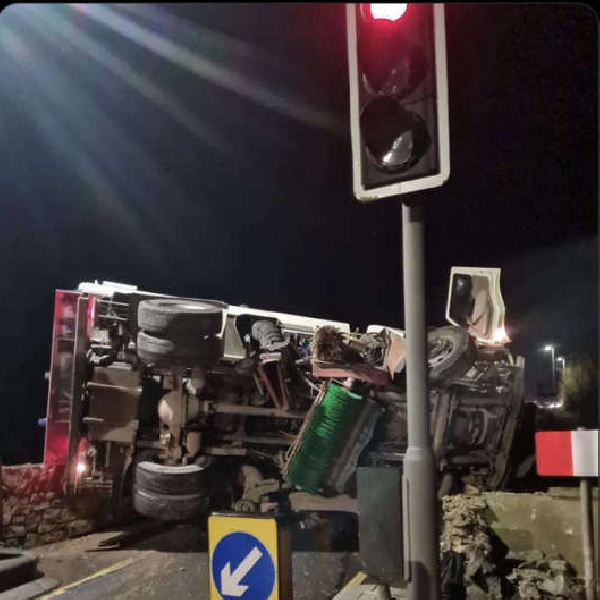 File Image: Robert Power Twitter
A vehicle struck the bridge last night.
A road sweeping vehicle struck the Liffey bridge in Caragh just before 8pm on Tuesday night.
The driver escaped without injury.
A three metre section of the wall has been knocked into the river below the bridge
The R409 from Halverstown Cross to Caragh will be closed until further notice
Kildare County Council note diversion routes will be in place and will be clearly signposted.
The narrow bridge is the oldest bridge over the River Liffey.
Cllr. Rob Power spoke with Eoin Beatty on Kildare Today on Wednesday morning: