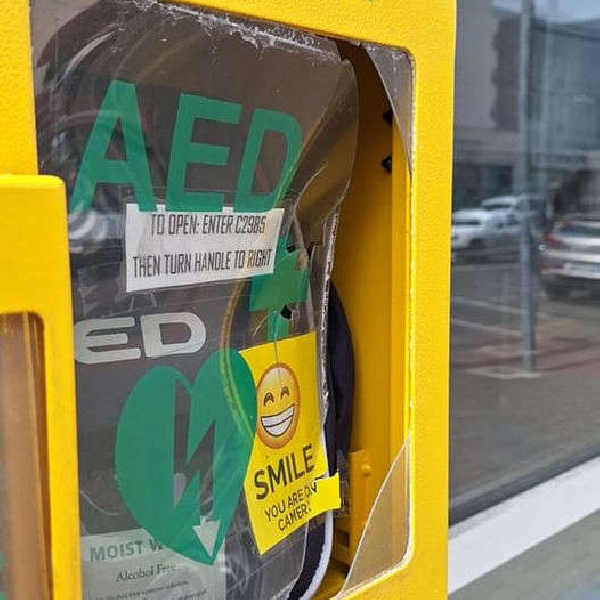 Image: Newbridge Community First Responders Facebook Page
Newbridge Community First Responders say Gardai have been notified.
On Monday afternoon, the cabinet of the AED located at the front of the Credit Union on Newbridge's Main Street was broken.
Posting on Facebook, the Newbridge Community First Responders said that "An Garda Siochana have been notified and CCTV will be reviewed."
The post further went on to explain that "because of this action the AED has had to be removed and until the panel is replaced, this lifesaving piece of equipment will not be available in the case of an emergency."
The nearest public access AED to this location is on the Bank of Ireland at Charlotte Street or at Bergin's Chemist on Main Street.
Speaking on this morning's Kildare Today, Garda Sean O'Mahoney explained that this is a serious issue.