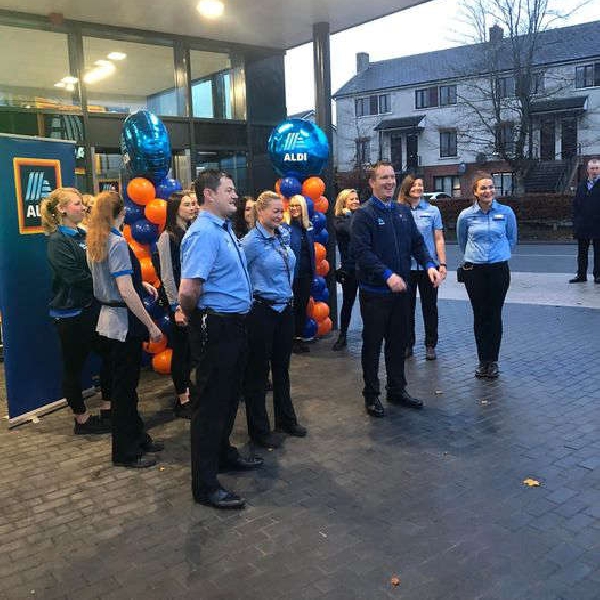 149th Irish store signifies an investment of €9 million in the Newbridge area
Aldi has created 20 new permanent jobs with opening of a new store in Newbridge.
It's the German supermarket chain's 9th outlet in Kildare and 149th nationwide.
Located on the Moorefield Road, Aldi says the store signifies a €9 million investment in the local area.
Boasting a large shop floor spanning 1140sqm wide aisles and hi-spec fixtures and fittings, the branch has 72 car parking spaces, four electric vehicle-charging points and 10 bicycle rack stands.
A ventilation heat recovery unit will be used to power underfloor heating, in addition to solar panel energy.
The store was officially opened today by Minister of State at the Department of Agriculture, Food and the Marine with responsibility for Research & Development, Farm Safety and New Market Development, Martin Heydon, TD on Thuyrsday Morning.
Aldi says they have made a capital investment of over €58 million in Co. Kildare since laying roots in the county.
They currently employ 190 full-time staff across the Kidlare and will be seeking to recruit 35 new employees across the county next year.
Niall O'Connor, the Group Managing Director at Aldi Ireland says, it is a positive move for Kildare shoppers and suppliers.