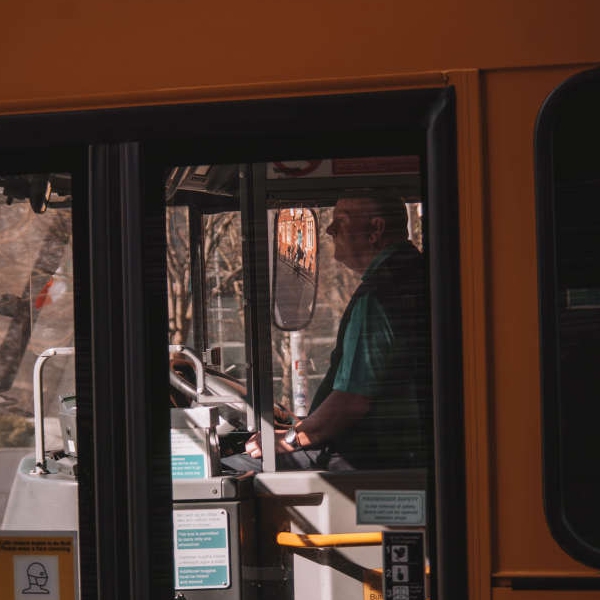 Stock image: Pexels
Commuters in Kildare raised concerns about bus services at a public meeting in Clane on Monday night
Bus companies will have to explain issues with "ghost" or disappearing buses and problems with real-time information today.

Dublin Bus and Go Ahead, which have been problematic for commuters in Kildare, are appearing before the Oireachtas Transport Committee after commuters complained of being left stranded at stops.
The 120 bus in particular which starts in Edenderry and stops in many towns in Kildare including Clane, has been of a acute concern to its commuters.
However, both companies are blaming shortage of drivers and IT problems for disruption to services.
Kfm have been told of commuters in Kildare stranded at bus stops, for hours on end waiting on the 139 and 120 bus, in many cases with no bus turning up.
In one instance, a man in Allenwood was forced to use a week of his annual leave, because the bus did not show up, and he had no other way to travel into his job in Dublin.
Speaking at a public meeting on Monday, in the Westgrove Hotel in Clane, Social Democrats Cllr. Aidan Farrelly said Clane and everywhere west of it has been failed by public transport.
The event was hosted by Cllr. Farrelly, and gave locals an opportunity to share their stories about the 139 and 120 bus service.
The outcome of the meeting is that locals will gather again, next time as an action group, which will log complaints and lobby for better services.
Listen back to the full interview from Monday night's meeting with Social Democrats Cllr. Aidan Farrelly and Cllr.Nuala Kileen: