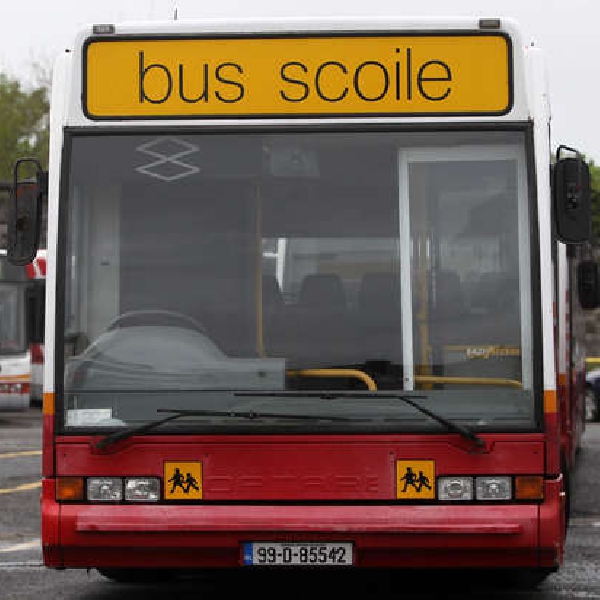 File image: Rolling News
Bus Éireann claims child safety is at the core of the policy
The Bus Eireann policy which prevents drivers over 70 from participating in the school transport scheme should be reversed, according to Senator Fiona O'Loughlin.
Bus Éireann has said that it has no intention of reversing its current policy of preventing those over the age of 70 from driving school buses.
The announcement comes amid an ongoing shortage of school bus drivers at the start of the 2023/24 academic year.
Bus Éireann has said that the policy is in place given the scale of the operation of school transport. It said that it is in place as part of its responsibility to ensure the safe transport of over 150,000 children on a daily basis.
It went on to say that while child safety was a core reason for the policy, there were other considerations.
Senator Fiona O'Loughlin commented: "Those over the age of 70 can drive other buses such as tour buses, or private buses but because of this Bus Eireann rule they cannot drive a school bus, and that's wrong in my view.
"I have written to Bus Eireann asking that they review their policy as I believe waiving this could be hugely beneficial and aid them in sourcing suitable personnel to service their routes.
"For many families in Kildare, the school bus is an absolute necessity, not a luxury. There are nationwide driver shortage issues which are causing breaks in service for families, like those impacted this week in Athy.
"I have been working with Bus Eireann's regional office to try and see how we can rectify the issue, but one clear option would be for Bus Eireann to reverse their policy that those over 70 cannot drive a school bus.
"Bus Eireann are working to try and procure a new operator for impacted routes in the Athy area, and I feel that allowing those who are over 70 and medically fit to drive theses buses would be helpful," she added.