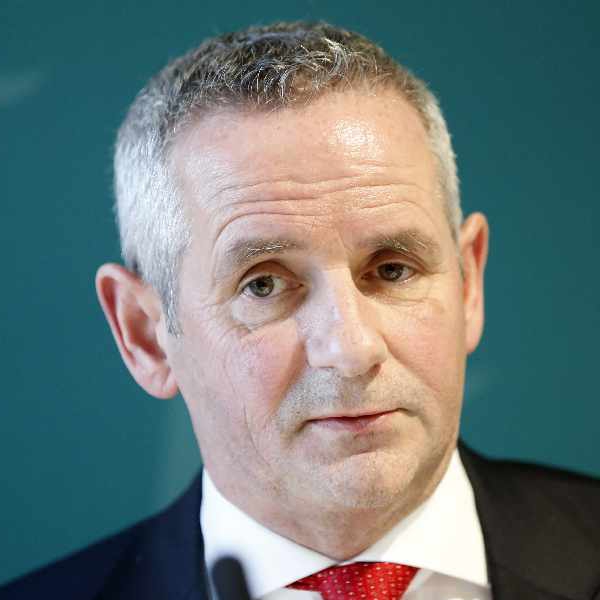 File image: Paul Reid/RollingNews
A decryption key provided by hackers isn't unlocking some systems.
The HSE says it's still a long way from having most services back up and running following the recent cyber attack.

Chemotherapy services are now operating at between 80 and 100 per cent capacity - but there's major disruption to radiotherapy.
COVID-19 update from Dr. Steevens' Hospital https://t.co/2cgYjq9MB4

— HSE Ireland (@HSELive) May 27, 2021

The HSE says progress is being made, but a decryption key provided by hackers isn't unlocking some systems.

CEO Paul Reid says the attack continues to create problems:
The HSE says staff will be paid today despite the cyber-attack - but there may be mistakes with the amounts they receive.

It says basic pay and allowances will be paid as normal, but there may be issues with overtime and other extras.

The executive says any problems will be fixed in the coming weeks.

Staff currently aren't able to make travel and subsistence claims, as the system is down.
And most community health services such as disability, mental health, primary care and older people's services in Kildare are operating as normal in the wake of the cyber attack on the HSE.
The HSE says "Go to any appointments you have at health centres, mental health clinics and disability services unless they are listed as cancelled. We will contact you if there is any change."
Some appointments at Naas General are cancelled again, today, as a result of last week's cyber attack on the HSE.
These include outpatient radiology & blood tests.
All audiology services remain cancelled
Adult safeguarding is available on: 087 771 0213.
Dental clinics are going ahead, but it may not be possible to provide all planned treatment as staff do not have access to dental records, phone your clinic for advice
Primary care centres
Some primary care centres are having problems with phone lines.
If you need to phone a centre in your area, ring the mobile number:
Kilnamanagh Tymon Primary Care Centre - 087 414 7598
Russell Centre Tallaght - 087 935 3161
Vista and Blessington Primary Care Centres - 087 956 1356
Athy and Baltinglass Primary Care Centres - 087 612 0099
Newbridge and Kildare Town Primary Care Centres - 086 145 5448
Cellbridge Primary Care Centre - 087 671 1069
Kilcock Primary Care Centre - 086 781 0493
St. Mary's Naas - 087 346 4183
Some mental health services are having problems with phone lines
If you need to phone a centre in your area, ring the mobile number:
Mid-East Kildare St.Mary's mental health service Naas - 086 0747 153
Mid-West Kildare mental Health Service, Kildare town primary care centre - 086 0461 808