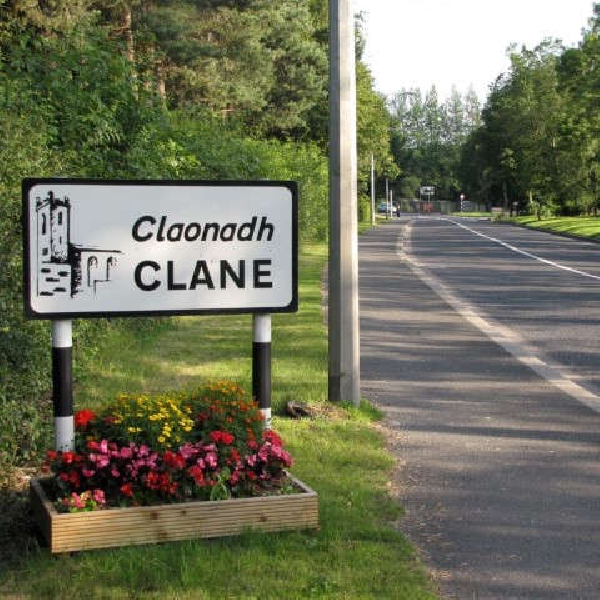 File Image: ClaneCommunity.ie
Funding was announced for 26 towns around the country.
Clane has been awarded €100,000 to tackle dereliction, vacant properties and to make the town centre a more attractive place to live work, socialise and run a business.
The town has a population 7,280 people,and is one of 26 towns which has been granted this funding.
The initiative is to help re-imagine and revitalise rural communities as part of a forthcoming Town Centre First Policy.
Minister for Rural and Community Development, Heather Humphreys TD, has announced €2.6 million in funding to deliver the first ever Town Centre First Plans, which she says will be key to tackling dereliction and revitalising town centres.
As part of the initiative, each local authority will be provided with €100,000 to support the development of its own unique master plan.
Among the 26 towns selected include, Blessington, Co.Wicklow, Enfield, Co.Meath, and Clara Co. Offaly,
Councillors from each of these areas spoke to Clem Ryan on Kildare Today about what the money means for these towns.
Independent Cllr Gerry O'Neill from the Baltinglass Electoral Area says he would rather see the money spent on other projects in Blessington.
Independent Cllr Padraig McEvoy for the Clane- Maynooth MD, says the money will be used to tackle traffic gridlocks in Clane.
Fine Gael Cllr for the Trim Electoral Area says the money will be used to establish a remote working hub in Enfield.
Other towns selected include, Carrick-on-Shannon in Co. Leitrim, Skibbereen in Co. Cork, New Ross in Co. Wexford, Gort in Co. Galway, Roscrea in Co. Tipperary and Abbeyfeale in Co. Limerick.
Each local authority will now work closely with local community groups, retailers and the other members of the Town Teams in devising and delivering on the objectives of their respective masterplans.
This initiative is a key part of Our Rural Future – the Government's ambitious five-year strategy designed to reimagine and revitalise Rural Ireland.
It is also linked to the Government's 'Housing for All' strategy and the forthcoming 'Town Centre First Policy', which will be announced in the coming weeks.
Minister Humpreys commented: "I should stress that this is the first phase of funding for these Plans under the Town Centre First Policy and other towns will be afforded opportunities to develop such plans as we move forward."