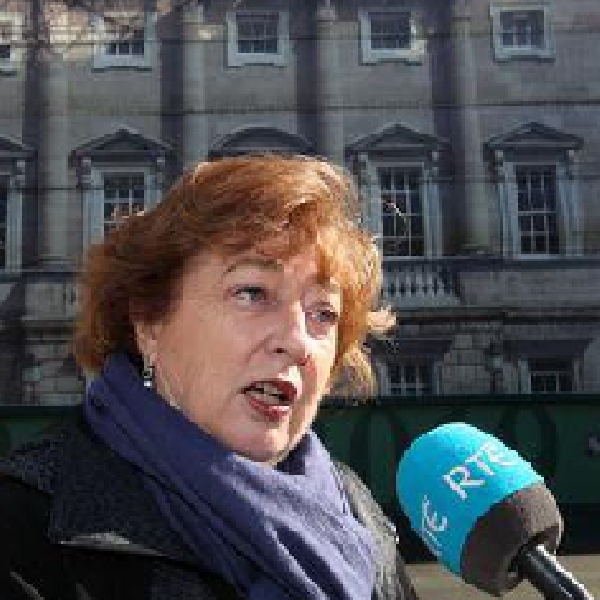 File image: Rolling News
Kildare's baseline funding has been increased by the minimum amount of €1.5m
Kildare North TD Catherine Murphy has called on the Minister for Housing, Local Government and Heritage to publish the methodology used by the working group that reviewed the model of baseline funding to local authorities from Local Property Tax (LPT).

The Social Democrats TD commented: "Minister O'Brien has announced a €75.4m increase in LPT baseline funding to local authorities following a review of how the money is allocated.
"The baseline is the minimum amount of funding each council area will receive from the property tax, which is supplemented by exchequer funds in cases where a local authority's LPT income is lower than its baseline.

"A working group established by the Minister earlier this year recommended that baseline funding should be distributed in line with population, area, deprivation levels, a local authority's income-raising capacity and national policy priorities.
"From the increases in baseline funding announced this week, I can see no evidence that population growth has been factored into the revised allocations.

"In my home constituency of Kildare, for instance, baseline funding has only been increased by the minimum amount of €1.5m – despite experiencing a population growth of 25,644 between 2016 and 2022.

"Carlow, by comparison, has seen its baseline funding for 2024 increase by more than €2.7m, even though its population has expanded by just over 5,000 in the same period.

"I have now written to the Minister, asking him to publish the methodology used by the working group as part of their review. He also needs to clarify if census population data was used in their assessment and, if so, the census year it was derived from," she added.