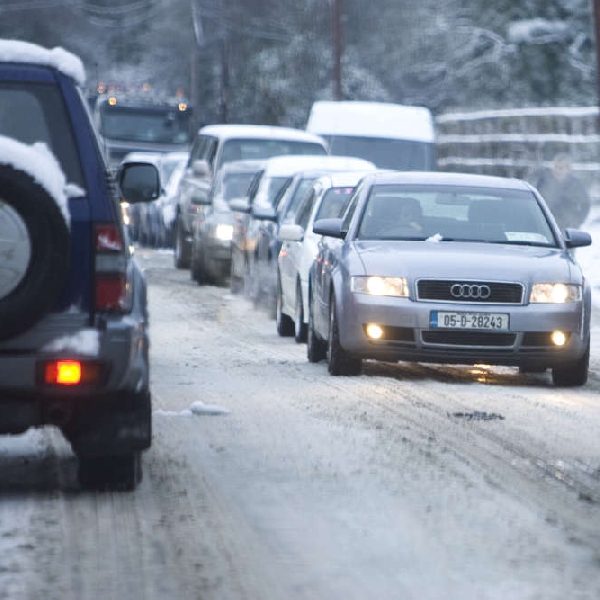 File image: Rolling News
Prof. Dennis Cusack is also Head of the Medical Bureau of Road Safety
Some drivers who have been arrested on suspicion of drink driving this year were up to 4 times the legal limit.
The Road Safety Authority & An Garda Síochána are appealing to drivers to act responsibly this Christmas & New Year Period, as part of their new festive road safety campaign, which launched this morning.
Research published at the launch revealed over the past 5 years there were 83* fatalities and 709* serious injuries over the Christmas and New Year period.
Meaning an average of 17* people die and 142* are seriously injured each year at this time.
Approximately 70% of fatalities were male, while near two thirds of serious injuries were also male.
4pm to 8pm was highlighted as the highest risk period for fatalities.
"Serious injuries tended to occur predominantly late afternoon/evening, with over half (51%*) occurring from 12pm through to 8pm."
The Head of the Medical Bureau of Road Safety says the bureau is detecting higher concentrations in blood, urine and breath samples this year, compared to 2020.
Professor Dennis Cusack, who is also coroner for Co. Kildare, says those caught drinking and driving are doing so at very high levels:
*Fatalities and Serious Injury Figures, 2016-2021 (Figures are provisional and subject to change)
83 fatalities and 709 serious injuries* in Christmas / New Year period over last five years 

Morning after highlighted as one in four drivers admit to driving over the limit the morning after. pic.twitter.com/zLgI7R9CXi

— RSA Ireland (@RSAIreland) November 25, 2021