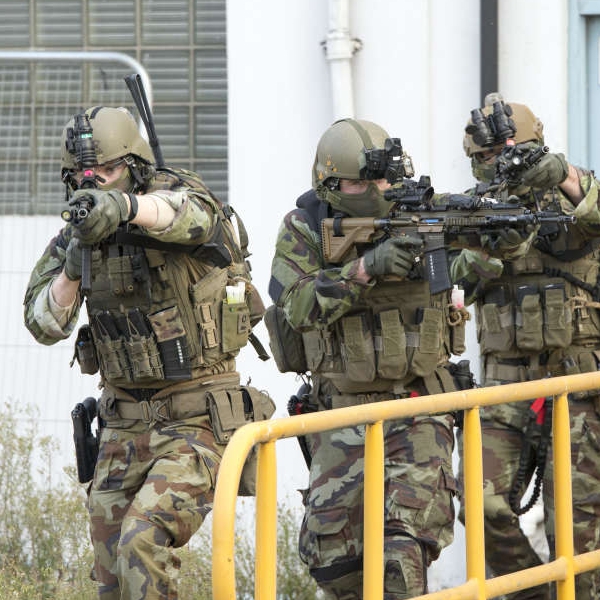 File Image: Rolling News
Numbers in the force continue to drop and personnel are under increased pressure.
Personnel numbers in the Defence Forces (DF) have continued to decline despite significant efforts having been made to increase the number of trained personnel throughout 2020 and 2021.
The numbers have fallen across the Army, Naval Service and Air Corps, between 2016 and 2020 the organisation inducted 3,116 personnel while losing 3,679,
The Representative Association of Commissioned Officers(RACO) is hosting its Biennial Delegate Conference in the Killashee House Hotel, Naas from the 22 – 23 November 21 to address some of the concerns within the DF.
RACO has said Ireland's Defence Forces are "over-stretched, over-committed and overlooked by Government."
Initiatives such as the 2015 White Paper on Defence, climate survey reports, reports by the Public Service Pay Commission and even national pay talks have failed to address well-flagged long-standing remuneration and HR issues within the force.
RACO has said turnover rates remain stubbornly high and there has been little tangible attempt to address the 'dysfunctional cycle of turnover' in the DF.
President Comdt Luke Foley: "We need to radically address what is becoming a worrying trend. Our force's strength continues to reduce which is putting extraordinary pressure on our members."
The Representative Association of Commissioned Officers will bring forward the following motions to be addressed:
Reintroduce the supplementary pension for Post-2013 personnel as a retention measure.

Extend the Pilot's Service Commitment Scheme into all specialist areas that are suffering retention difficulties.

To ensure that all Officers subject to a service undertaking are provided with a balancing statement annually on anniversary of commissioning.

Military Management to replace the current paper-based annual appraisal system with a fully integrated and digitalised module on the Personnel Management System (PMS).

Re-establish canteen facilities immediately.

Ensure that personnel posted to Defence Forces Headquarters (DFHQ), Newbridge are provided with appropriate accommodation and on an equal basis with other personnel in the Defence Forces Training Centre as required.

The review and amendment of the 'Integrated Officer Induction Graduate Incentive Entry Scheme' so that both graduate and non-graduate cadets are commissioned.

A blended learning approach to training and education delivery for all courses to implemented where feasible.

DFTC includes provision of sufficient accommodation of the agreed standard and living-out facilities (e.g. Locker rooms, shower facilities etc)

It requests that Military Management prioritise the use of Acting Temporary Overseas Promotions, rather than relying on the mandatory selection process, in order to encourage higher voluntary uptake for overseas service.

A course of action to ensure the health, safety and well-being of all officers, both women and men, by taking into account differential impacts of DF service on women and men, establish a zero-tolerance policy towards bullying and harassment.

To promote training and professional development opportunities for female officers to ensure that there is equal access to all military education and training

Commandants should be paid duty money for carrying out Duty Air Traffic Control Officer (DATCO) in line with other DATCOs. In recognition of the long hours and additional risk of duty, Security Duty Allowance should be paid to all senior officers carrying out duty pilot in No 1 Operations Wing.

Allowance be introduced for all ATC Instructors involved in training student Air Traffic Controllers.

To ensure that all postings and career courses are advertised and notified up to six months in advance, that policies around postings (domestic and overseas) are conducted and implemented openly, and allow for flexible working where practical. Where proper notice is not provided or facilitated, additional time off should be granted to assist facilitation of movements.