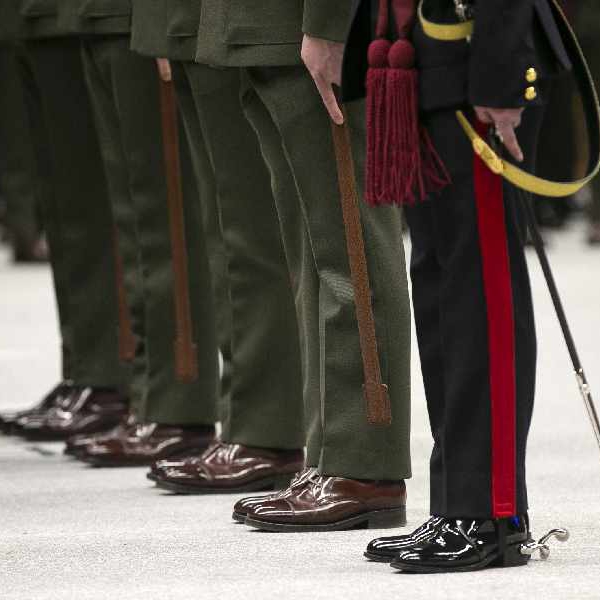 File image: Rolling News
It follows the broadcast of the Women of Honour documentary.
The Minister for Defence says he will "make a full statement" this week on alleged intimidation, harassment, discrimination, sexual assault and attempted rape of women in the Defence Forces over three decades.
It's after 4 women told RTE documentary Women of Honour of alleged sexual abuse during their time serving in the Defence Forces.
The revelations have been labelled 'deeply disturbing' by Sinn Fein, and 'toxic' by the Social Democrats.
Hi @IRLDeptDefence My Doctoral Thesis of 2000 - - contained in-depth interviews with >60 women soldiers, sailors, aircrew. My research set out in forensic detail the systemic sexual harassment, sexual assault & rape of women - & the CAUSES. Your Dept has NEVER spoken to me -Now? https://t.co/u9b7JUOrG3

— Dr Tom Clonan (@TomClonan) September 13, 2021
Dr. Tom Clonan is a retired Army Officer, and a security analyst.
His PhD, published in 2000, revealed a catalogue of discrimination, bullying, sexual harassment and assault within the Irish Defence Forces against female soldiers and led to an independent government inquiry.
He joined Clem Ryan on Tuesday's edition of Kildare Today.
Simon Coveney expresses 'significant concern' over harassment claims made by women in Defence Forces https://t.co/ayFqOj7ZKr

— TheJournal.ie (@thejournal_ie) September 13, 2021