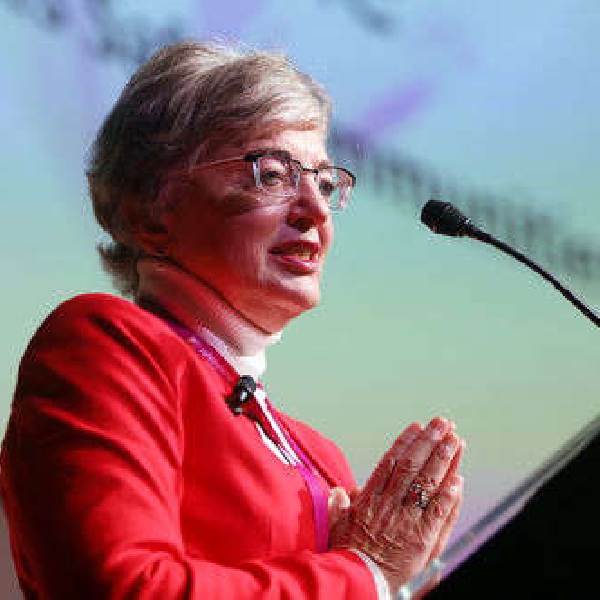 File image: Katherine Zappone/RollingNews
The Minister is to appear before an Oireachtas Committee on the matter on Tuesday.
The Department of Foreign Affairs has published all its documentation on the now scrapped appointment of Katherine Zappone as UN Special Envoy.

Foreign Affairs Minister Simon Coveney says he is sorry the process has caused such controversy for the government.
He will present the documents to the Joint Oireachtas Committee on Foreign Affairs and Defence, on which sits Kildare TDs, Independent Cathal Berry and Fianna Fáil's James Lawless, tomorrow.

Earlier, Taoiseach Micheal Martin said open competitions must be carried out in future before government appointed roles are filled.

He hopes the documents published about the proposed Katherine Zappone appointment provide clarity on what happened:
The Minister has published this statement: "My Department has today brought forward the publication of all documentation on the appointment of a Special Envoy for Freedom of Opinion and Expression. The files show extensive consideration of the envoy position as well as a complete timeline ahead of tomorrow's meeting of the Joint Committee on Foreign Affairs and Defence.
I am eager to go through all the documentation with the committee tomorrow morning and I will give a complete explanation of the timelines and decision-making process on bringing a recommendation to Government to establish this post. The significant detail set out in the files shows the extent of work that took place within different units of my Department.
I am sorry that this appointment has caused such controversy for the Government. I have apologised to the Taoiseach for the failings on my part in relation to this issue and I have no hesitation in doing so again.
Finally, a review of envoy positions is ongoing in the Department, however I agree with the Taoiseach's call for all future appointments to be made by open public competition."
All of the documents are available here