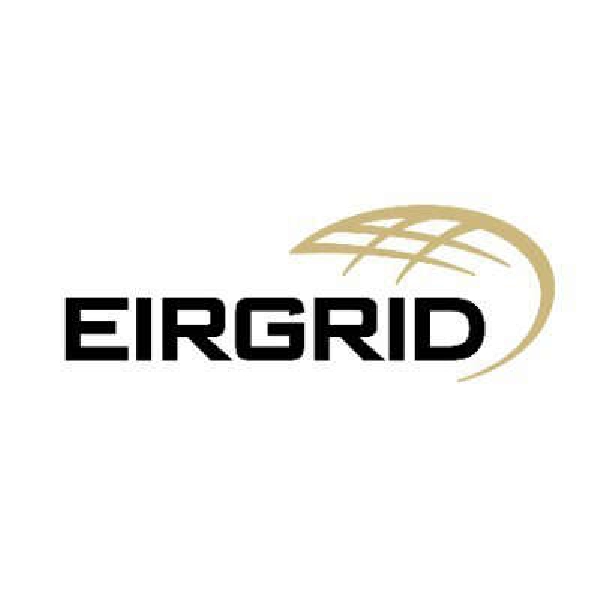 File image: EirGrid logo via @EirGrid/Twitter
Plan includes 40 infrastructure projects
The power grid is to be upgraded over the next decade to accommodate 80% renewable energy.
Co. Kildare is among the sites to host new infrastructure.
The €1 billion plan involves 40 infrastructure projects - with some new power lines required, which may include pylons.
Kildare up-grade projects, in addition to the Kildare-Meath interconnector, form part of the upgrade:
Baroda - Monread 110 kV circuit 1
Baroda - Newbridge 110 kV circuit 1
Cushaling - Newbridge 110 kV circuit
Maynooth - Timahoe 110 kV circuit 1
Maynooth - Rinawade 110 kV circuit 1
Kilteel - Maynooth 110 kV circuit 1
The entire scheme will involve the upgrading of existing power lines and some underground projects.
On Thursday, Eirgrid's Head of Future Networks, Robbie Aherne joined Clem Ryan on 'Kildare Today':
Yesterday, The head of Eirgrid said the company is on top of any risk of widespread blackouts this winter.
The company says one of the two power plants which has been offline for much of this year, is running again.
While there is always a risk of power outages - Eirgrid CEO Mark Foley thinks they have it under control:
Published today, the Shaping Our Electricity Future roadmap is a blueprint for radically transforming the country's electricity grid. It anticipates a future without coal, oil, peat and ultimately one with net zero emissions.https://t.co/vrO6JjH6z9 pic.twitter.com/PNCCVbefPI

— EirGrid Plc (@EirGrid) November 10, 2021