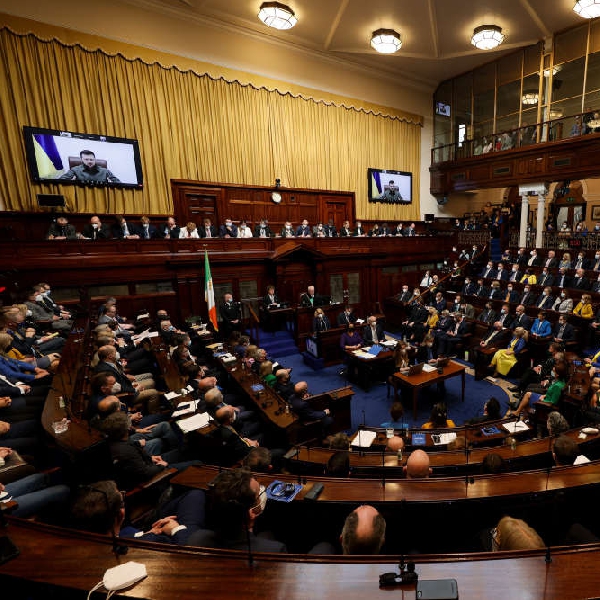 File image: Rolling News
Parts of Laois will move from Kildare South
Kildare North is to get one extra TD in recommendations made by the Electoral commission.
The following areas of Kildare South; Donore, Caragh, Ladytown and Killashee will now move into the Kildare North Constituency.
Some 14 extra TDs have been recommended across the country, which means the number of TDs for the next Dáil be increased to 174, up from 160.
They will be elected in 43 Dáil constituencies, up from the current 39 .
The Kildare South constituency is currently a 4 seat constituency with a population of 125,979, an increase of 11,169 (9.7%) since 2016.
The Kildare South constituency consists of the south of the county up to Ballymore Eustace in the east and beyond Carbury in the north-west.
The constituency currently includes the Portarlington North ED from Co. Offaly and four EDs from Co.Laois.
In relation to the Kildare South constituency, the Commission has considered the county boundary breaches of Co. Offaly and Co. Laois.
The submissions received focused on the breach in the county boundaries of Co. Offaly and Co.Laois, and proposed generally minor adjustments
to the configuration of the boundary between the Kildare South and Kildare North constituencies.
Due to the population increase in the Kildare South constituency the Commission has recommended the transfers to the constituencies
of Kildare North, Offaly and Laois, removing the boundary breaches of the counties of Laois and Offaly, while maintaining Kildare South as a 4 seat
constituency.