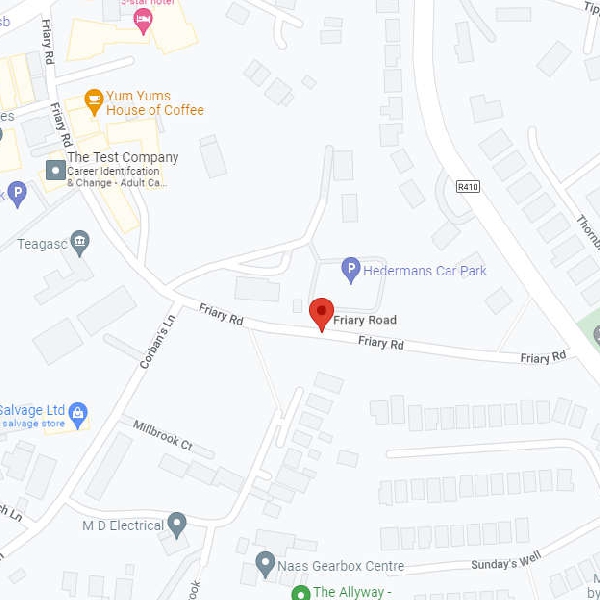 Friary Road, Naas via Google Maps
On the Friary Road & Newlands, Naas.
Naas gardaí are appealing for information on a burglary in Naas, last Wednesday.
At approximately 7.30pm on 2nd November, a house on the Friary Road in Naas was entered by a front window.
A passer-by witnessed this, and was warned by suspects not to follow them.
The suspects are believed to be two men, the first of which had black hair, wearing a black Adidas-branded tracksuit.
The second male was described as wearing a grey tracksuit.
Gardaí are appealing to any other witnesses that may have any further information.
Additional information is being sought by Gardaí in the town on an attempted break-in, in Newlands.
the incident happened on Friday, 4th November between 4.30pm - 5.06pm.
It has been reported 4 males were seen on a farmyard attempting to break-in to a derelict house.
Naas gardaí note the suspects left the farm in grey/silver Ford Transit, with a rear yellow registration plate - a partial registration of 04-D.
Anyone with information on either incident is asked to contact:
Naas Garda Station: 045 884 300
Garda Confidential Line: 1800 666 111