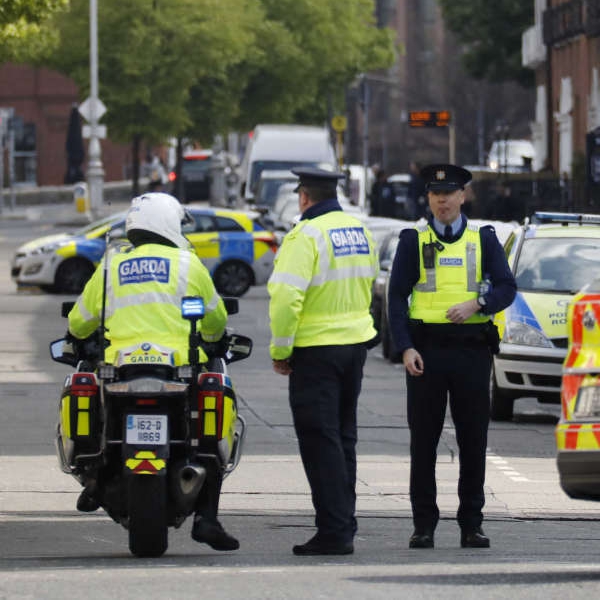 File image: Rolling News
GRA wants to understand why members are opting for early retirement
The Garda Representative Association has said early retirement of Gardaí has "serious implications" for communities.
According to the Vice President of the GRA "members, particularly in the frontline units" are "certainly feeling that loss".
Brendan O'Connor said the association would like to speak with members considering retirement "if there's something" to make members feel "that they want to stay longer in the organisation".
The GRA represents approximately 12,000 Gardaí, out of just over 14,000 force members.
Mr. O'Connor noted he does not have clear reasons why members decided to opt for early retirement, but the pandemic "had an impact on recruitment".
The association's Vice President added they wanted to "explore the issue" & discuss the reasons why members decided to leave the force early.
He also added "administrative burden is so large it's taking these extra staff to carry out those functions".
The association believes the focus should be on "streamlining processes and simplifying them, not bringing in more administrative staff".
He continued, saying "the organisation is so focused on administrative" "to the detriment" of frontline staff & the public.
Mr. O'Connor spoke with Clem Ryan on Friday's 'Kildare Today':