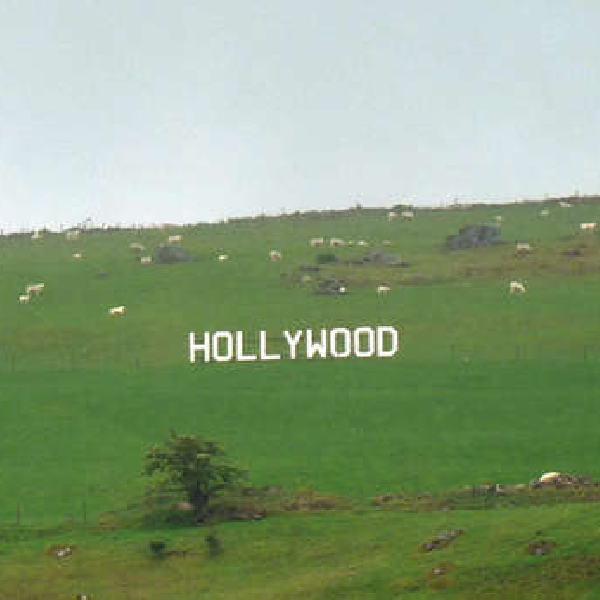 File image: Rare Irish Stuff
The sign has been part of the local landscape for over 20 years
The famous Hollywood sign overlooking the West Wicklow village namesake will be moved and turned into a permanent structure.
The Hollywood sign has been in existence since 1998 when it was erected as Ireland hosted the initial stages of the Tour de France international cycling race.
Local historians have proven legend to be true, it has long been said that a local man left the village in the 1840s to make a life for himself in America, eventually opening a racetrack in Los Angeles, which he named after his home village.
The current sign is made from plywood and has to be maintained voluntarily but has suffered wear and tear down the years caused by the elements.
Wicklow County Council has granted the application permission for a permanent structure to be erected..
The consultation has taken place with the landowner and it was agreed to move the sign down the hill by 100 metres and have it fenced off to prevent anyone gaining access to the sign other than authorised personnel for security and safety reasons.
Hollywood sits close to the Kildare border and is the first stop en-route as one travels from Glendalough on the way to other famous local and national tourist destinations, such as the local Poulaphouca Reservoir and Lake Drive, Russborough House, the National Stud, and to the major routes to south and west of Ireland, via Naas, Kilcullen and Newbridge.
West Wicklow Cllr. Patsy Glennon spoke with Eoin Beatty on Friday's Kildare Today, he explained the history behind the iconic sign: