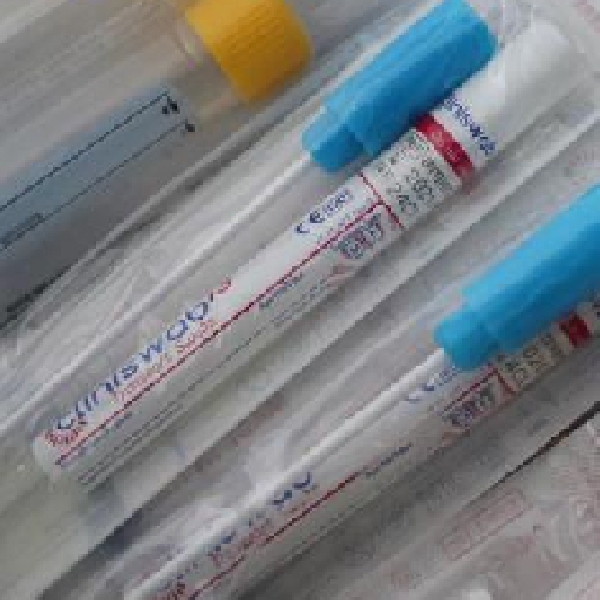 Stock image: Pixabay
Louth has the highest swab positivity rate by county at over 12%
There's an 8.5% positivity rate for Covid 19 swabs taken in Co. Kildare.
The Health Service Executive has released the data, by county.
It shows Kildare is mid-table, at 13th highest positivity in Ireland.
Louth has the highest swab positivity rate by county at over 12 per cent.
28 per cent of Covid-19 tests taken at one centre in Buncrana Co. Donegal are coming back positive.
Donegal GP Denis McAuley says the figures at that facility are shocking.
Here are today's open walk-in #COVID19 test centres: https://t.co/orgxoXfQzt

Carlow, R93 Y2V0
Belturbet, H14 FP83
Ennis, V95 Y981
Dunmanway, P47 CK70
Cork, T23 KR96
Letterkenny, F92 FW6Y
Donegal, F94 EH30
Buncrana, F93 PW65
Blanchardstown, D15 YV78
Citywest, D24 KF8A

(1/3) pic.twitter.com/d8lthxHr4l

— HSE Ireland (@HSELive) July 19, 2021
HSE Swab positivity rates by county
Louth: 12.6%
Offaly: 11.9%
Donegal: 11.8%
Cavan: 11.7%
Monaghan: 11.1%
Leitrim: 10.4%
Laois: 10.2%
Meath: 10.1%
Galway: 9.2%
Dublin: 9.1%
Wicklow: 9.1%
Westmeath: 9.0%
Kildare: 8.5%
Mayo: 8.2%
Roscommon: 8.0%
Sligo: 7.9%
Carlow: 7.8%
Limerick: 7.4%
Tipperary: 6.8%
Cork: 6.7%
Kerry: 6.7%
Clare: 6.5%
Kilkenny: 6.2%
Longford: 5.5%
Wexford: 5.4%
Waterford: 5.0 %