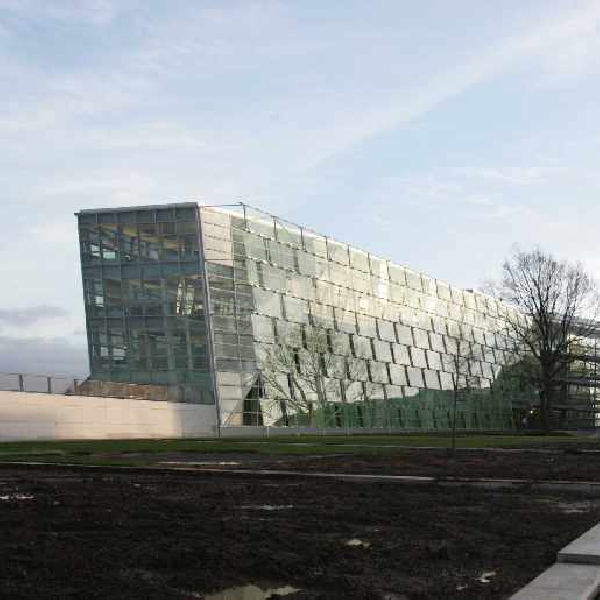 File image: KCC headquarters, Aras Cill Dara/RollingNews
It acknowledged an "on going" issue related to an Irish Water vacuum sewerage system.
Kildare County Council says it was "not aware" of recent instances of waste-water overflowing in to residential areas of Allenwood North.
It acknowledged an "on going" issue related to an Irish Water vacuum sewerage system "which can be negatively affected during periods of heavy and prolonged rainfall"
In order to mitigate any impacts on local properties "tankering is carried out daily from Monday to Sunday i.e. 7 days/week. "
KCC says it has raised the matter with Irish Water, at a senior level "on a number of occasions", and will "continue to pursue a solution for same. "
The council adds "The matter was also referred to the Irish Water Local Representative Service Deskand their reply is set here:

Thank you for your communication regarding Allenwood North wastewater
overflowing.

IW can confirm that tankering is allowed for and taking place on a 7 day a week
basis at Allenwood North, and will continue to be required until the new temporary
pump station is constructed and operational at the site of the existing Wastewater
Buffer Tank at Allenwood North. IW will forward the details of the household at
Eircode XXXXXX where the Councillor reports that the wastewater overflows in the
yard if the system fills up, to KCC Wastewater Operations Staff, in order that this
query can be investigated.

Once we have a report from KCC Wastewater Operations Staff, we will revert to the
councillor. With regards to the comments about purchasing the land we would share
the councillor's frustration, as we have reached agreement on the sale since June
2021, but unfortunately the landowners solicitors appear to be encountering delays in
providing some documents. IW and KCC Ops had expected to be on site at this
stage, but unfortunately that has not happened, but we can confirm that the delays
are in no way down to Irish Water. It is still hoped that this transaction can be
completed before the end of 2021.

Thank you for contacting Irish Water.

Yours sincerely,

Local Representative Support Desk"