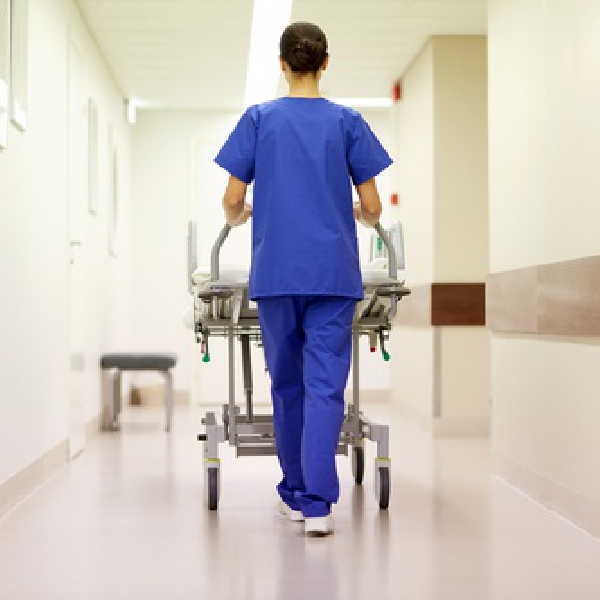 Stock image: Shutterstock
Several private hospitals closed for New Year's weekend
Despite paying almost €4,000 per year for private health insurance, when Geraldine O'Connor's husband became ill over New Year's weekend, all private hospitals she contacted were closed for the bank holiday weekend.
The couple first contacted their GP via phone consultation, who then requested to see Mr. O'Connor in person.
The GP then advised him to attend hospital.
Ms. O'Connor then proceeded to contact several private hospitals who told her they were closing early & would stay closed over the holiday weekend.
This meant Mr. O'Connor attended his local hospital, Naas General.
Ms. O'Connor noted she & her husband pay €3,997 for private health insurance each year.
When Ms. O'Connor contacted her health care provider regarding the private hospital closures, the member of staff replied saying "it was after 6"[pm].
Ms. O'Connor then asked the member of staff what she is covered for, with the member of staff referring to things like hip replacements & needing to see specialist consultants.
Ms. O'Connor noted if someone gets sick after 6pm, what does one do? The member of staff replied saying that is then up to an individual's local public hospital to see the patient.
Ms. O'Connor noted local hospitals are not getting the monies that are paid to private health insurers.
The member of staff noted that all health insurance providers follow the same procedure.
Ms. O'Connor did some research into other health insurers, who did have the same policy.
Mr. O'Connor, who is 76, had to wait in "a small plastic chair for almost 13 hours in total."
While waiting Mr. O'Connor did ask on several occasions for a trolley, but due to high patient numbers was unable to secure one.
Ms. O'Connor noted her husband is now in a bed at the hospital since Wednesday evening.
She also noted many people told her to now bring her husband to a private hospital, with Ms. O'Connor explaining the problem is that he has now attended a public hospital which is unfortunately inundated with Covid-19 cases, meaning admission to another hospital would be difficult.
He would need to leave the hospital he is currently in - receiving care - and then be tested at home for 3 days, to ensure he is negative for the virus.
Ms. O'Connor noted the care received at Naas general is excellent, once an individual gets past hospital emergency departments.
Geraldine O'Connor joined Clem Ryan on this morning's 'Kildare Today':